Nokia Normandy Android Prototype Leak Fuels Rumors
Lately there's been no shortage of news and leaks surrounding Nokia's low-end Android smartphone called Project Normandy, which many hope will make it to market, and this week we've finally received something other than leaked renders.
Yesterday an actual working prototype unit of the popular Nokia Normandy handset leaked on Twitter, giving us our first potential glance at Android running on a Nokia, even if it was only the boot screen. Following countless leaks lately, including screenshots showing Nokia already has Android 4.4.1 KitKat on board, beating most Android manufacturers to the punch, this budget device could really stir things up.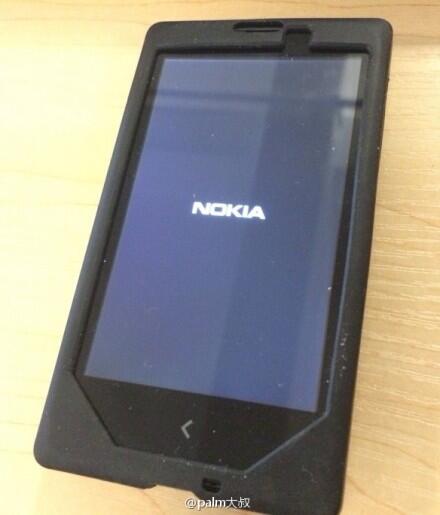 Rumors have reported this device as a low-end budget smartphone from Nokia that will be running on a custom and revamped version of Android, and last week it was confirmed to be Android 4.4.1, and eventually 4.4.2 KitKat. Google's latest software release.
The device is covered in the usual protective case trying to conceal its identity and final design, not to mention the leakster only showed us one shot of the boot screen proudly displaying "Nokia" and we've yet to see anything else. Although, most likely more photos are coming soon that will reveal more of Nokia's envision of what Android should look like. Here's what previous leaks have shown us.
That's about all we know so far, and if this smartphone ever intends to actually be released to the public or on a carrier it better be soon, because once Microsoft officially owns the company we'd imagine they'll shut this entire Android operation down. While we're not sure this will ever see the light of day, popular Twitter leaker @evleaks seems to think so, but we'll have to wait and see.
If previous leaks are accurate we can expect a 4.3 or 4.5-inch display, Android 4.4 KitKat, and the device will be running on a low-end Snapdragon processor, likely a 400 series quad-core with 1GB of RAM and a 5 megapixel camera. It could be aiming to take on Google's Moto G, but until more details arrive we're left wondering.

As an Amazon Associate I earn from qualifying purchases.