Nokia Windows Phone Lumia Devices Not Coming to U.S. Until 2012
Although Nokia had introduced two new Windows Phone at Nokia World in London, company CEO Stephen Elop says that Nokia won't be targeting the U.S. market until 2012. It's unclear if the Lumia 800 and Lumia 710 will be arriving in the U.S. in 2012, or if Nokia will introduce other phones for the U.S. market.
Right now, Nokia is saying that the Nokia Lumia 800 will be shipping in November to 6 countries and will be available on 31 carriers. The phone will be coming to the UK, France, Germany, Italy, Spain, and the Netherlands. It will be deployed to Hong Kong, India, Russia, and Singapore later in the year.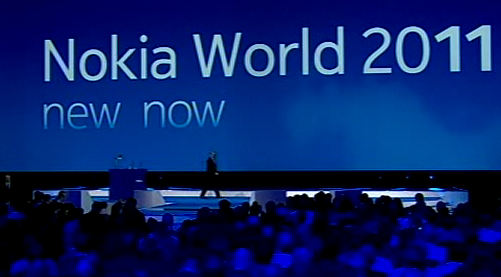 Additionally, China will be supported in the first half of 2012.
Nokia says that it will support CDMA and LTE for various different regions in the future, but did not give a timeline for a Windows Phone with 4G LTE.