Nokia Rumored to Announce MeeGo Developer Device in June
A tipster to The Nokia Blog says that Nokia is gearing up to introduce a MeeGo-based device to developers in June, about a few weeks after the MeeGo Conference happening later this month in San Francisco, California. If true, it's unclear as to why the device will not be released to hopeful MeeGo developers at the conference.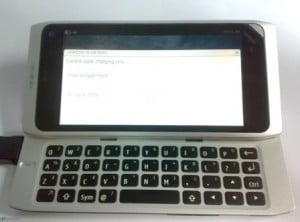 The tipster notes that consumer availability of the MeeGo developer device won't happen until sometime after the June release to developers.
Hopefully, the release date of the developer model is incorrectly reported by the tipster and Nokia can still push the device out in time for launch at the MeeGo Developer Conference.
The tip coincides with news that the Nokia N9, a MeeGo smartphone, is awaiting FCC approval. Like Nokia's flagships Nokia N8 and Nokia E7, the N9 is also a penta-band 3G smartphone, meaning that unlike many 3G smartphones in the U.S., the N9 will be compatible with either T-Mobile's or AT&T's wireless networks. Nokia has asked the FCC to keep the contents of its filing confidential until June 24th, suggesting that the phone can be released on or before that date.
Stay tuned to GottaBeMobile as we will be in San Francisco to cover the MeeGo Developer Conference.
Via: The Nokia Blog

As an Amazon Associate I earn from qualifying purchases.