Nokia Sabre Windows Phone Spotted on Camera?
Nokia is going to be showing off at least one Windows Phone device at next week's Nokia World event and smart money would have the company introducing the oft-leaked Sea Ray prototype. However, it would appear that there might just be another bet to consider as Pocketnow has obtained an image of a device called the Nokia Sabre that will likely be unveiled alongside the Sea Ray.
So, what is this Nokia Sabre all about?
It apparently sports a 1.4GHz processor, a 3.5-inch WVGA screen, a 5MP camera, and it should also have those familiar Back, Home and Search buttons that come on Windows Phones although they are blurred in this photo.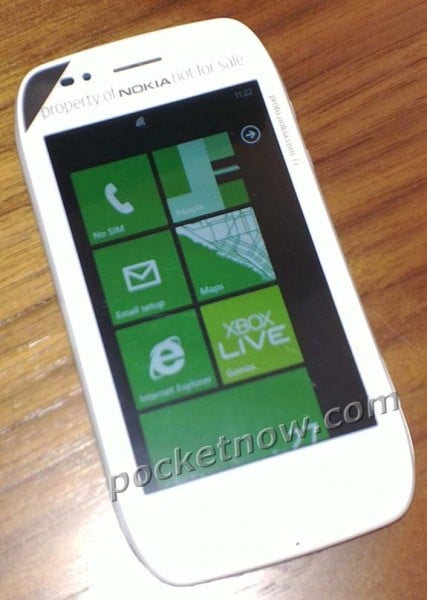 Its rumored price tag is apparently somewhere in the vicinity of $410-$480. No carriers are known at this time either. Fortunately, we should know all of these details for sure soon.
Nokia World is set to kick off on October 26th in London.

As an Amazon Associate I earn from qualifying purchases.