Nokia Sells Vertu to Private Equity Firm
Nokia has sold off its wholly-owned Vertu luxury subsidiary to a private equity phone. Vertu, which is one of the leading luxury smartphone makers in the world due to the phone being handcrafted with sapphire keys and crystal glass displays, is estimated to net parent Nokia $249 as a result of the sale, according to Reuters' sources. The publication reports that private equity firm EQT has agreed to purchase Vertu from Nokia.
Nokia believes that this is the best option for the next step in Vertu's journey of delivering excellence, enabling the brand to focus on increased opportunities for growth in the luxury category.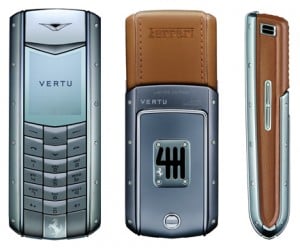 Another equity firm, Permira, was noted earlier as a party of interest in the deal, but that firm did not make a bid.
Though in recent years, Vertu has released smartphones running on the Symbian platform and with more advanced features, the company's traditional handsets have not been on the leading edge of technology. Given today's climate where phones are rapidly updated and users are quickly looking for new features to replace old ones on their current phones, the challenge would be for Vertu to balance rapid advancements in technology while protecting customer's investments. As Vertu handsets start in the thousands of dollars and go as high as over $300,000, customers who have purchased into Vertu's ecosystem may not be ready to upgrade to a new handset.
This is a major challenge as each year, we're seeing rapid changes in hardware–especially on the rival Android platform–that leads to better software experiences. One example would be processor improvement from single-core to dual-core to quad-core year-over-year. These hardware changes could not be made as easily on a Vertu without requiring the phone to be fully gutted and serviced or requiring a user to upgrade to new hardware.
Also, another challenge is that there are consumer smartphones that offer a premium-ish feel for less money. Though Apple's iPhone doesn't offer finished in platinum or gold, nor does it come with leather trim, the stainless steel and glass materials do offer a nice consolation for average consumers who want a more crafted device without paying the Vertu price.

As an Amazon Associate I earn from qualifying purchases.