Nokia Shareholders Approve Microsoft's Devices & Services Deal
Nokia Devices and Services, the part of the Finnish giant that is responsible for the outfit's smartphone and feature phone handsets, will become a part of Microsoft early next year if shareholders get their way.
The Financial Times is reporting that Nokia shareholders approved the $7.2 billion dollar sale of Nokia's Devices and Services division to Microsoft by a wide margin. How wide? Of the shareholders who voted, a robust 99.7 percent of shareholders.
While Nokia will sell its mobile hardware, software and service units to Microsoft, the company itself will live on as a maker of networking solutions and mapping technology.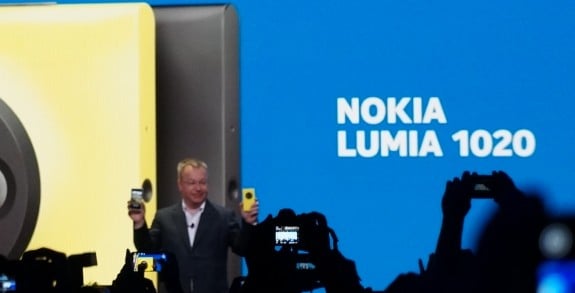 Microsoft announced that it would purchase Nokia's Devices and Services arm earlier this year. At the time, industry watchers saw the deal as Microsoft's most aggressive move to become a consumer-oriented company yet. It's Microsoft's hope that combining its Windows Phone operating system and Nokia's hardware and software teams will streamline the Windows Phone experience for users and the company itself. Microsoft CEO Steve Ballmer alluded to issues cropping up as each had to keep its plans for Windows Phone secret as they were two separate companies.
Read: Microsoft Buys Nokia, Lumia and Windows Phone United Under One House
There's still no word on what Microsoft actually plans to do with Nokia Device and Services after the purchase is finalized early next year. Windows Phone growth has exploded in North America, but sales aren't anywhere close to that of Google's Android and Apple's iOS. Almost all of that growth is directly attributable to Nokia's Lumia brand of Windows Phones and the Nokia brand itself. Microsoft and Nokia's deal only includes the rights to use the Nokia branding for ten years. These higher sales numbers could disappear if Microsoft botches Nokia Devices and Service's transformation into a Microsoft product.
Microsoft has confirmed that Nokia CEO Steven Elop, and other executives will become a part of Microsoft's new unified devices division. The division is charged with creating all of Microsoft's hardware including the Surface brand of tablets.
Although the deal may seem strange at first glance, Microsoft buying Nokia does make sense. With Windows Phone and a hardware operation of its own, Microsoft's teams are clear to integrate its Windows Phone operating system and Nokia's hardware closer than it could before. The deal also makes sense when you think about who Microsoft's competition in the mobile space really is.
Microsoft is the last of the three largest technology companies to have its own smartphone hardware operation. Google purchased Motorola Mobility in 2011, and Apple has manufactured its own iPhones since it first debuted the line back in 2007.