Nokia Starts Rolling Out Windows Phone 7.8 To Lumia Phones
Today Nokia announced it will start rolling out Windows Phone 7.8 to older Lumia smartphones today.
The new Nokia Lumia 510 is the first Lumia smartphone to ship with Windows Phone 7.8, and other devices including the Lumia 710 and Lumia 900 will get the update soon. The updates for carrier-branded phones will depend on the individual carriers, but the update should start coming to phones in the next few weeks.
https://www.youtube.com/watch?v=u14y6MpLEYU
T-Mobile and AT&T should release the Windows Phone 7.8 update for their respective Nokia Lumia devices soon. Nokia says if a carrier doesn't release the update within three weeks, users should contact the carrier for more info on the update.
Like other updated to Windows Phone 7 devices users will receive a push notification when the update is available for their phone. Users have to connect their phone to a Mac or PC to download the update to their phone.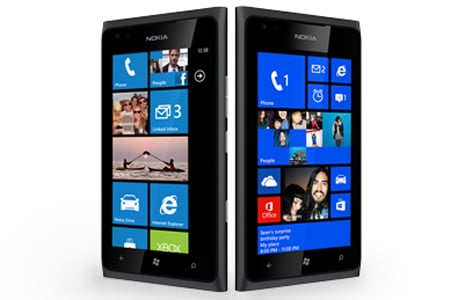 The Windows Phone 7.8 update brings the new Start screen of newer Windows Phone 8 devices to older devices. The update lets users change the size of app tile, with choices for three different tile sizes available. The new Start screen also has more color options, which is a small feature, but one that will further help users customize their phones.
Windows Phone 7.8 also brings the ability to change the phone's lockscreen to the current photo on Bing. The feature, introduced in Windows Phone 8 solves the issue of finding a great lockscreen photo by using the daily fantastic Bing images. It doesn't, however, add the ability to let apps like Facebook control the lockscreen.
Windows Phone 7.8 won't let users use Windows Phone 8 specific apps and games because of the new Windows 8-based kernel Microsoft uses in its current mobile OS. As more Windows Phone 8 apps come to the Windows Phone Store that could become an issue for users locked into two-year contracts, but for now most apps should work on both platforms.

As an Amazon Associate I earn from qualifying purchases.