Nokia Steps Up Big Time, Admits Trouble and Offers Fix for Lumia 900
As noted yesterday, Nokia Lumia 900 users were experiencing data issues in areas that they should have coverage. There were a couple of temporary fixes posted online to get around these issues. Today, Nokia stepped up to the plate and unlike a certain fruit company, admitted fault and offered a solution.
The issue was identified as a memory problem that would lead to a loss of data services. Nokia has a solution and with the help of AT&T, they plan to have the solution in place on April 16th. It seems that this issue doesn't affect all of the Lumia 900 models though.
However, soon after AT&T began selling this flagship device, we identified a software issue. In short, a memory management issue was discovered that could, in some cases, lead to loss of data connectivity. As a proactive and prudent measure, we decided, together with AT&T, to take immediate action. We have identified the issue, and have developed a solution.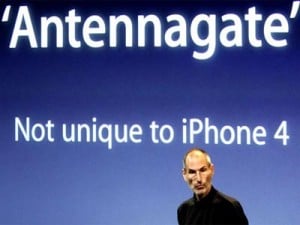 Nokia and AT&T are offering 1 of 2 options for Nokia Lumia 900 owners experiencing this issue, wait until April 16th for an update or return the device for a newer version.
And for a bonus…
You can actually get a Nokia Lumia 900 completely free as a token of good will. AT&T will credit all who already purchased a Nokia Lumia 900 $100. They are also extending this offer to anyone that buys one from now until April 21st. Essentially, you can go into an AT&T store today, buy a Lumia 900 for $99 and get a $100 credit. Basically Nokia and AT&T are giving you a hot new phone and $1.
It's bad to see something come off the line with issues, but I am happy to see a company accept responsibility and make it right without telling us that we're holding it wrong.
I have other news that's not related, but shows another gesture from a company that impressed me today. I purchased a 55″ LED from Samsung on Black Friday. It's been serviced twice already. Today, Samsung offered to replace it with a slightly upgraded, newer model. It's great to see companies like Nokia and Samsung do the right thing!