Nokia Suspends Lumia 2520 Sales Because of Charger Issues
It's never good news to hear about a hardware issue that leads to a recall or a suspension of sales. But this stuff happens. This morning Nokia is announcing a precautionary move to suspend sales of the Lumia 2520 Tablet because of electric issues with the European and UK versions of the power charger. The charger model number is the AC-300. While focused specifically on those versions of the charger, Nokia is also saying that it affects approximately 600 purchasers of the travel charger accessory in the U.S. The regular charger that comes in the package sold in the U.S. is not affected. Nokia is recommending that consumers who purchased this European model of the Lumia 2520 or the travel charger cease using them immediately.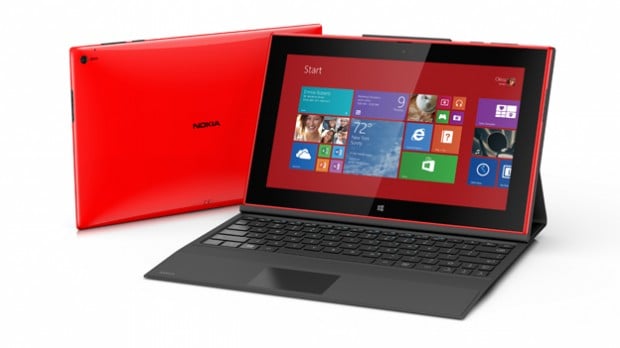 Nokia has announced a product advisory for the European and UK variant of the AC-300 charger. This charger is used exclusively with the Lumia 2520 tablet and was sold in Austria, Denmark, Finland, Germany, Russia, Switzerland and UK. While this announcement does not impact the in-box charger of the Lumia 2520 sold in the United States, the advisory does include approximately 600 units of the Lumia 2520 travel charger accessory sold in the United States. Consumers in the United States who purchased a travel charger accessory are strongly advised to suspend use of the charger until further notice.
Nokia is saying that there are no reports of injury because of the flaw and stresses that this is a precautionary move on its part. The core of the problem is that the plastic cover of the charger's plug could come lose and separate. If that happens a user could be exposed to a shock if they touch the plug while it is in a live socket.
The consumer alert focuses on Tablets sold in Austria, Denmark, Finland, Germany, Russia, Switzerland and UK with the AC-300 charger. Nokia says the charger was manufactured by a third party.
For those who have a Lumia 2520 Tablet with the AC300 charger or the Lumia 2520 Travel Charger they can contact Nokia at https://www.nokia.com/us-en/support/contact/email-us/ or view the website at this link.
The Nokia Lumia 2520 Tablet was released in the fall of 2013 and runs on Windows 8 RT platform on a Qualcomm 2.2GHz Snapdragon 800 chipset. Its release followed shortly Microsoft's release of its own Surface 2 and Surface Pro 2 Tablets. With Microsoft's plans to acquire Nokia inching closer, speculation is that Microsoft will discontinue the Lumia 2520. You can read the GBM review of the Nokia Lumia 2520 Tablet here.