Nokia: T-Mobile's Lumia 710 Has Exceeded Expectations
At the beginning of February, we posed a question: Is the Nokia Lumia 710 selling poorly on T-Mobile? Our answer was, probably not. Nokia has seemingly answered that question itself today in remarks from company CEO Stephen Elop at the Mobile World Congress in Barcelona. When asked how the Lumia 710 was doing in the United States, Elop was quick to say that it has been "exceeding expectations."
T-Mobile's Lumia 710 was the first Nokia-made Windows Phone to hit the United States. It arrived with an aggressive price tag – $50 on-contract, that got even more aggressive when the carrier dropped the price of the device down to free.
When the carrier did that, many believed it was because it was selling poorly.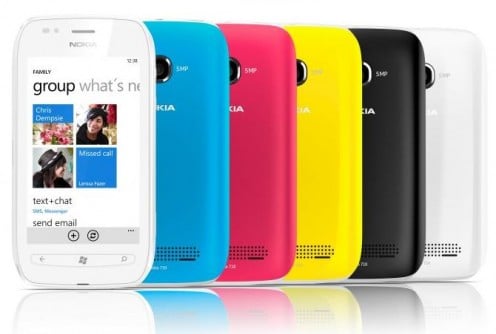 Not the case says Elop who said that the company is "very pleased" with how the device has selling in the U.S. A quick peek at T-Mobile's website reveals that the device is currently the third best-selling device on T-Mobile and boasts high customer satisfaction.
Keep in mind, the Lumia 710 isn't a beast of a smartphone. It's an entry level device. A very solid entry level device at that.
Read: T-Mobile USA Nokia Lumia 710 Review: Best Value Windows Phone 7 Smartphone.
This seems to bode well for the launch of the Nokia Lumia 900 which is slated to arrive next month on AT&T's 4G LTE network. We enjoyed the device so much, that we awarded it with our Best in Show award for CES 2012.
Nokia has also released the Lumia 800 here in the United States but as of right now, the price tag is $899. That's the only way it's being sold at the moment, which, is a bit puzzling considering Nokia's plan to aggressively price its devices here in the U.S.
That plan seems to have worked for the Lumia 710 and if rumors are to be believed, the Lumia 900 may launch with a $99 on-contract price, a price that will certainly demand the attention of customers across the U.S.