Nokia Talks About Design Paradigms for MeeGo OS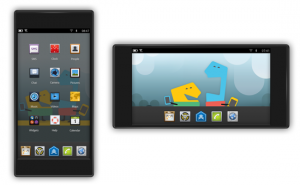 At the LeWeb Conference, Nokia Senior Vice President of Design and User Experience Marko Ahtisaari discussed some of design paradigms behind some current user interfaces. In his talk, Ahtisaari compares the user experience of Symbian and Android, and says that they are similar user interfaces of apps, widgets, and multiple home screens. The problem with this is that this design paradigm is an immersive experience and requires the user's full attention where they are just focused on their phones and not the reality that is around them.
Although Ahtisaari didn't reveal what Nokia is working on for its user interface, he does promise that we'll see something new for MeeGo, which is slated for debut in 2011. Whether MeeGo, a joint development effort between Nokia and Intel, will follow in the footsteps of Microsoft's Metro UI on Windows Phone 7 or march to an entirely different drum beat altogether is yet to be seen at this point, but for now it sounds like Nokia's re-writing the user experience. It's also unclear if the user interface layer that Nokia is creating on top of MeeGo will be extended to other hardware makers who wish to create phones using the scalable operating system or if Nokia will be reserving this design for itself.
As Nokia will be focused on both Symbian and MeeGo moving forward, we're really hoping that its design lessons with MeeGo will trickle down to Symbian in the future.
Via: The Nokia Blog

As an Amazon Associate I earn from qualifying purchases.