Nokia Teases "Big" Announcement Tomorrow. Is it The Nokia Lumia 625?
According to a new post at Nokia Conversations (the company blog), Nokia is preparing to announce something "BIG" tomorrow morning. It's possible that it'll be the phablet-sized Nokia Lumia 625 that leaked last week.
The declaration came this morning, with the headline "Something BIG landing here tomorrow." Unfortunately, the company didn't provide any further details in the post itself, only noting that they, "can't tell you what it is yet. But we can tell you when." Users will be able to check the site at 9.a.m British time to find out more about whatever the company has up its sleeve.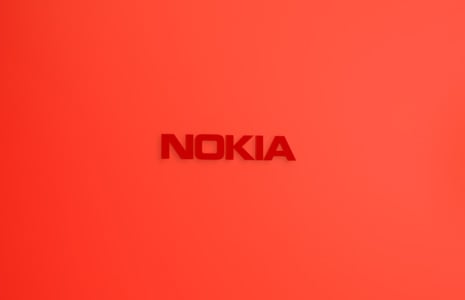 Nokia's post also included a picture of a Nokia logo on the back of what could possibly be a device of some sort. The color of the image seems to match the hues and tones of the company's low-end Lumia and Asha smartphones.
Although recent reports from other outlets have openly speculated about this being the announcement of a Nokia tablet running Windows, it's more likely that Nokia will take the opportunity to announce the phablet that leaked early last week.
Thanks to documents and information obtained from Tenna — a Chinese government agency who focuses on approving devices — we know that the Nokia Lumia 625 will feature a 4.7" inch display with a resolution of 800 x 400 pixels. Inside is a 1 GHz processor and 512 MB of RAM. Users will be able take pictures with a 5 megapixel rear-facing camera.
Read: Is this the Nokia Phablet?
Those specifications, and the design cues that it shares with the Nokia Lumia 521, all seem to indicate that the Lumia 625 is a low-end smartphone that will bolster Nokia's line-up as it fights to aggressively attack prepaid markets with cheaper devices. If that's true, the Lumia 625 wouldn't be high-profile enough to justify a media event of its own, hence the low-key announcement.
Nokia took to a stage in New York City to announce the Nokia Lumia 1020 about two weeks ago, if the device was as key to the company's future as a tablet might be, it's likely that it would have made that announcement on-stage, or soon after.
The leaker who found the information on the Lumia 625 last week indicated that the device would be sold for around $325 without a carrier subsidy. Instead of signing a two-year service agreement, users would be able to pick up the device for $325 and use it with their choice of pre-paid plans on a local mobile network. The Lumia 521 is currently available on T-Mobile.

As an Amazon Associate I earn from qualifying purchases.