Nokia to Enable Tethering on Lumia 800 Via Software Update
Nokia has confirmed that although the high-end Lumia 800 Windows Phone Mango device will launch without tethering out of the box, tethering will be coming to the smartphone via a software update at a later date. Tethering has been a long requested feature since the debut of Windows Phone, and the inclusion of tethering may make the platform more attractive to both consumers and business customers as it allows users to share the mobile broadband Internet connection on the smartphone with other nearby devices via WiFi.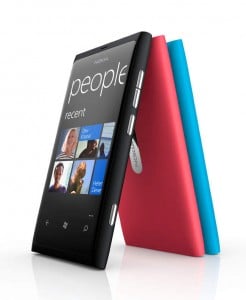 In a statement to WinRumors, Nokia says that it is working to bring the feature to customers.
At this point, it's unclear if the Lumia 800 will arrive in the U.S. Nokia's plans for the U.S. market are ambiguous, only promising that devices will be launched in early 2012 without giving specifics to which device(s), what carriers, and what pricing will be targeted. The Lumia 800 will be available this month in Europe.
It's also unclear if tethering will be made available for all Nokia Windows Phone devices, or only for those devices on carriers that approve of tethering.

As an Amazon Associate I earn from qualifying purchases.