Nokia To Offer Free GPS with Turn-by-Turn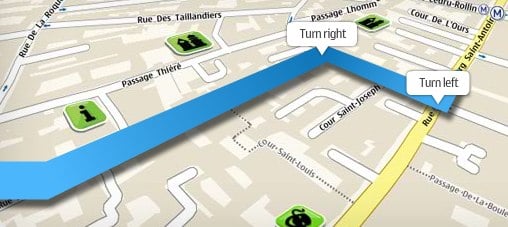 The GPS stand alone device market keeps getting rocked. First Google announced its new Turn-by-Turn maps feature and the end of last year for its Android platform. Stocks for stand alone GPS makers took a tumble. Now Nokia is announcing that its Turn-by-Turn Ovi Maps will be free forever on its platform.
In addition to Turn-By-Turn, Ovi Maps also offers location aware social interaction. It's available in 70 countries and 46 different languages with real-time traffic updates in 10 countries. Nokia is swatting at Google by claiming that its hybrid vector graphics technology provides a ten-fold data in addition to cost savings when compared to Google Maps and that it can work with no data connection by pre-loading maps into the phone.