Nokia Z500 MeeGo Tablet Rumored to be Delayed Because of Price
The long rumored Nokia Z500 tablet, which purportedly will run on the MeeGo operating system, has been delayed. Eldar Murtazin claimed via Twitter that the slate's future is in limbo because the device's pricing may be too high to appease carriers.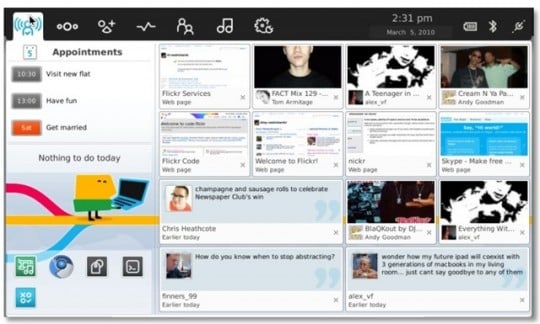 The tablet will be among the early crop of devices to run the MeeGo operating system and will help extend Nokia's presence in the tablet arena. Prior tablets ran on the company's Maemo operating system, but Nokia will be phasing out its Maemo OS in favor of the MeeGo OS, jointly developed with Intel.
A listing for the Z500 had appeared a month ago on Nokia's Ovi Store briefly, and rumors peg the tablet's display at 7 or 9 inches.
It's unclear, if true, how Nokia would address pricing. In the tablet space, which is heating up with carrier-subsidized tablets, contract-free models, WiFi only models sans 3G mobile broadband access, cheaper resistive touchscreen models, and lower resolution displays, Nokia will face stiff competition from Apple, the dominant player in the consumer space, Android, with a plethora of models, and Research in Motion with its much anticipated BlackBerry PlayBook tablet.

This article may contain affiliate links. Click here for more details.