Nokia's Brand Still Connecting with People in Philippines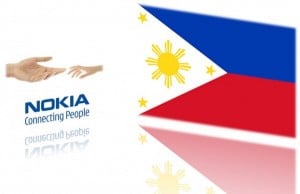 Though Nokia has suffered from stagnant sales and declining market share since the ascent of Android and iOS, the company's brand is still leading in the Philippines, showing that the company still has a lot of clout in countries outside the U.S. and Europe that are now dominated by more modern touch-centric mobile OSes.
As it turns out, in an overall brand survey, which represents brands from various different sectors and not just technology, Nokia's 'Connecting People' brand is still connecting with its audience in the country.
Though it's unclear how the company intends on launching its forthcoming strategic Windows Phone 7 handsets into the world, Nokia's brand power coupled with Microsoft's OS could help to give both companies a big lift later this year. Analysts expect that the combined forces of Nokia with Windows Phone 7 could catapult Microsoft's lagging mobile OS presence into the number 2 spot globally in a few short years, overtaking iOS.
In the survey results, it's unclear whether Nokia's brand reputation is translating into dominant sales for the Symbian-dominated lines of phones, or if the company's overall reputation is derived from its more long-stay presence in the industry compared to newer rivals like HTC, Apple, Samsung, and LG.
Here's the top ten list:
Nokia – 84%
Nescafe – 80%
Lucky Me – 75% (Food brand, they make some good noodles)
Energizer – 73%
Jollibee – 65% (The Number 1 fast food chain in the Philippines, beating even McDonalds. And heck do they deserve it. They have the best fried chicken EVER.)
Selecta – 57% (I think they make Ice-Creams)
C2 – 51% (a drinks brand)
Gatorade – 51%
Cobra – 49%
SM Malls – 49% (Malling. A great Filipino past-time. Beginning as a tiny Shoe Mart and expanding all over the Philippines and China with Malls of epic proportions)

As an Amazon Associate I earn from qualifying purchases.