Nokia's City Lens Brings Augmented Reality to Windows Phone
Nokia's newest exclusive Windows Phone app is City Lens, an augmented reality app that looks like it could replace Local Scout for Lumia owners.
The idea behind Nokia's City Lens is simple: It gives users an easier way to find nearby locations through augmented reality or through a simple map view. The app will show nearby locations through video from the camera or on a Nokia Map. Tapping on one of those locations will bring up more information.
City Lens will also show users an easy way to get to directions to nearby locations. Once the user selects a location, users can share it with friends through social networks like Facebook and Twitter, SMS, or email.
https://www.youtube.com/watch?feature=player_embedded&v=63lNPkl-EPE
The new Nokia app is arguably a better version of Bing Local Scout which Microsoft builds into Windows Phone. The Bing feature creates lists of nearby locations that users might want to visit. It does provide a map, but it only shows the general area in a zoomed-out view until the user chooses a location.
City Lens, on the other hand, can easily switch between maps and augmented reality, and shows a full map with locations. It's more similar to a search on Google Maps.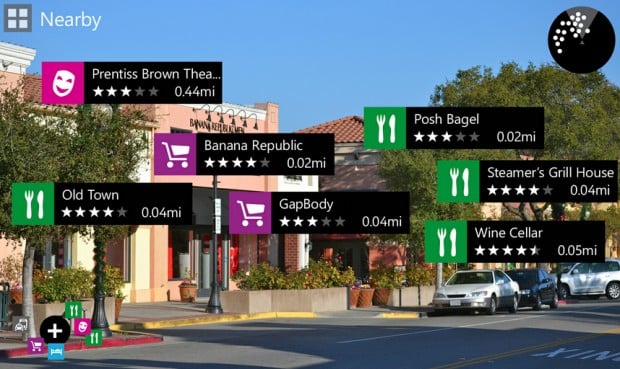 Nokia City Lens is currently part of the company's Beta Labs, so it isn't complete, and Nokia is still looking for feedback on the app. It looks like a useful app, though this sort of augmented reality tends to come off as gimmicky and not exactly useful. We would like for Nokia to prove us wrong, however.

As an Amazon Associate I earn from qualifying purchases.