Nokia's Eyes-Free Touchscreen Patent
This could come in handy for those who are sight-impaired, and perhaps for all of those who insist on working with a mobile device while driving. Nokia has developed a patent for an "eyes-free" touchscreen. Looks like the theory is a that a special cover contains slightly raised areas that correspond to certain functions on the device.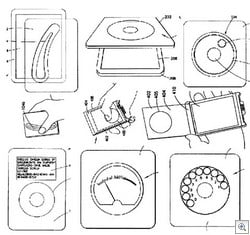 US Patent and Trademark Office via Gizmodo.

This article may contain affiliate links. Click here for more details.