Nokia's Lumia 1020 Grip Case Shown in Detailed Photo Leak
A highly detailed leak of Nokia's camera grip case accessory for the highly anticipated Lumia 1020 that will be introduced later today shows that the case helps to improve ergonomics for the phone when used to capture images. With a bulge to improve handling, a separate shutter button to make things more comfortable when shooting, and an integrated spare battery–like those found on Mophie's JuicePack cases–the grip case does a lot to help serious photographers shoot. It also comes with an integrated tripod mount so users can mount the 41-megapixel Lumia Windows Phone 8 smartphone for even more steady shots.
READ: 4 Smartphones With Amazing Cameras to Watch for Later This Year

The integrated battery of the case will be a welcomed addition to serious photographers who may use the camera for shooting stills and capturing videos all day. The use of the camera can quickly drain the battery of any phone, and the extra juice will help to allow photographers to shoot longer, especially since the Lumia 1020 doesn't appear to come with a removable battery cover nor a user serviceable battery from the leaked images we've seen in the past.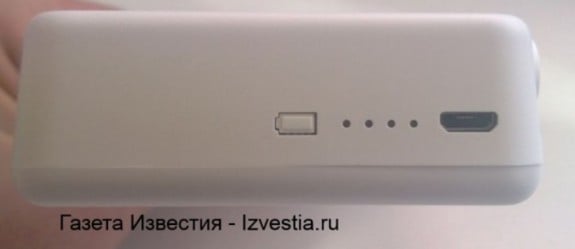 The case integrates with the phone through the device's micro USB port. The case itself will charge through a micro USB port.
The Lumia 1020 will have a 41-megapixel camera, likely with some form of image stabilization, that will help Nokia appeal to photography enthusiasts.
The integrated tripod mount is located off center on the bottom of the grip portion. This probably won't be a big issue as you're not attaching heavy telephoto lenses to the Nokia smartphone.
The one thing that the grip case won't do is accommodate left-handed users. The grip bulge and the shutter button are both located on the right hand side, as shown on a series of images leaked from a Russian site and republished on Phone Arena, so users who may be more comfortable hitting the shutter button or holding the camera on the left hand side may have to adjust their shooting style. It may not be a big enough issue as traditional cameras and DSLRs often integrate the grip and shutter portion on the right hand side anyways, but given that this highly capable camera is placed on a smartphone it may present some interesting user experience challenges.

This article may contain affiliate links. Click here for more details.