Nokia's Next-Gen PureView Camera Gives New Perspectives
Nokia executive Jo Harlow is hinting about a next-generation PureView technology for the company's cameras on its Windows Phone Lumia series that could give users new perspectives to the resulting images captured. The company has been using camera technology and its experience with imaging as a unique selling proposition for its smartphone range.
The PureView Evolution
In the Symbian days, Nokia had debuted an extremely large sensor format with 41 megapixels on the Nokia 808 that kicked off the PureView imaging technology branding.
Since the debut of the Lumia 920, the camera switched to PureView 2.0 to focus on image stabilization and low light capture without the need of a flash. PureView 2.0 continues on to the Lumia 925, which adds software to intelligently stitch images together so you don't need to choose a mode to use before shooting an image.
That same post-processing software architecture will also be the crux of the next-generation of PureView imaging prowess, which may be closer to launch than what we may think.
In an interview with BGR.in, Harlow says, "If you look at where imaging is going, computational imaging is an area of exploration. Being able to capture even more data — data you cannot even see with the human eye that you can only see by actually going back to the picture and being able to do things with them."
PureView 3.0 Could Be a Lytro Worth Buying
Sounds familiar? It should given the buzz behind the Lytro camera and Nokia's recent investment in Pelican Imaging.
Lytro, and also the basis for this new PureView 3.0 technology, uses a multiple lens array, or what Nokia calls computational imaging, to capture multiple shots at the same time so that users don't need to choose what subject the camera has to focus on at the time of the shot. Users can decide after the shoot.
Why Is PureView 3.0 Important
For instance, imagine a landscape with an apple tree in the foreground and a mountain in the background. In today's photography, you would either have to focus on the apple tree, the entire scene, or the mountain in the background. And you would have to decide before you click the shutter button how you'd want to focus to give your resulting image the right mood, feel, and composition. With PureView 3.0, the camera will take three shots with all three focal areas and you can decide after clicking the shutter what image looks best.
Portrait photographers, in another example, would use aperture to control the depth of field to blur out the background and isolate focus on the face. But what if after the photo shoot, you, as the photographer, notice that there's a bird in the background that would be worth keeping in focus, or alternatively to isolate focus on the bird and instead blur out the portrait in the foreground? With a traditional camera today, you can't make these post-hoc changes after the photoshoot. But with PureView 3.0, since multiple images are captured at the same time using multiple focal points, you can select from different subject isolations.
Lumia EOS Rumors
And given that aperture control is a big part of what creates depth of field, the latest tease from Harlow may confirm what we've been hearing about a next-generation Lumia EOS camera with Nokia's new camera UI and a 41-megapixel sensor on a Windows Phone.
Thanks to a lens array used by Pelican and Lytro, multiple images are captured at the same time since multiple small lenses are used on the same sensor to make this happen. The problem in the past is that processing power was the bottleneck in creating images like this.
Multi-Core CPUs and Powerful GPUs Paving the Way
"I think that is a key challenge to bring to a smartphone because computational imaging or computational photography requires computational power," Harlow confesses. "That was one of the limitations in bringing that kind of experiences on a smartphone. Changes in the processing capabilities of smartphones opens it up as an area of exploration."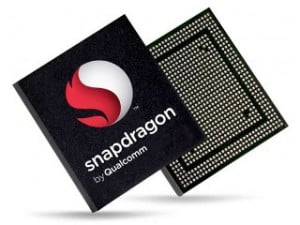 We've recently heard that Nokia is rumored to be considering a quad-core CPU on its next-generation of imaging-focused phones, matching with the computational power requirements Harlow is talking about.
Nokia was rumored to be mulling the powerful Qualcomm Snapdragon 800 processor in a future phone, up from the dual-core chips on today's Windows Phone.
Nokia will be one of many smartphone companies to try and leverage this new photographic power. Qualcomm's Adreno 320 GPU already supports this, and the graphics engine is present on some flagships like the HTC One and the U.S. and U.K. editions of the Galaxy S4 with the Snapdragon 600 processor. These phones would still need the lens array and sensor that support multiple depth-of-field captures.
Additionally, the next revision of Microsoft's Windows Phone software is also said to be supporting more features that could help enable this imaging technology, including quad-core CPUs, high resolution displays, and more.