Non-Retina MacBook Pro Reportedly Getting the Boot Later This Year
Apple only has one non-Retina MacBook Pro model that it sells for those who want to save a bit of money when buying a new laptop, but according to DigiTimes, the Cupertino-based company will be getting rid of it in favor of Retina-equipped MacBook Pros across the board starting at some point during the second half of this year.
Granted, DigiTimes doesn't have the best track record with Apple rumors, so we would take this one with a grain of salt, but this rumor in particular doesn't seem too far-fetched, especially considering that Apple discontinued the 15-inch non-Retina model back in October when it launched refreshed MacBook Pros.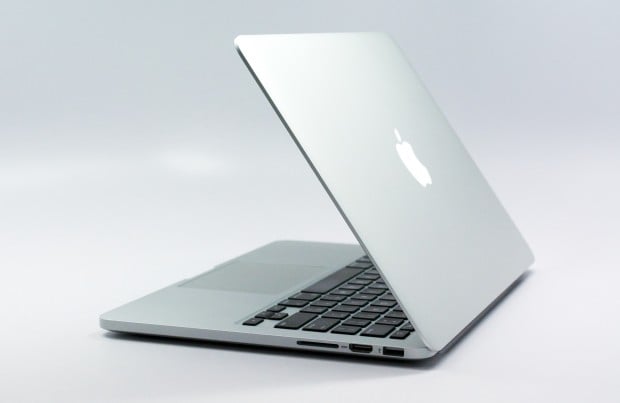 With that said, the time may come when Apple decides to kill the 13-inch model as well, officially phasing out all non-Retina MacBook Pros from the Apple Store, with only Retina-equipped models available to buy.
However, that doesn't mean that the cheapest MacBook Pro will be expensive. In fact, the non-Retina 13-inch model is only $100 cheaper than the entry-level Retina version, so all Apple has to do is knock the price down $100 in order to replace the slot of the non-Retina MacBook Pro, which the company will most likely do.
Read: 13-inch MacBook Pro Retina Review (Late 2013)
Plus, we can't imagine the non-Retina 13-inch MacBook Pro is selling well to begin with, considering that a better Retina-equipped model is only $100 more, out of the $1,000+ price that you'll end up paying after it's all said and done.
However, the move would mean that optical drives are officially dead in all MacBooks that Apple would sell, which isn't too surprising, considering that the company has been slowly moving away from disc drives for a while now, in favor of digital content that users can download. Of course, if you still need an optical drive for that occasional disc, you can buy one from Apple for a paltry $80.

This article may contain affiliate links. Click here for more details.