Noon Notebook News: WebOS on HP Notebooks, Chrome Extensions & More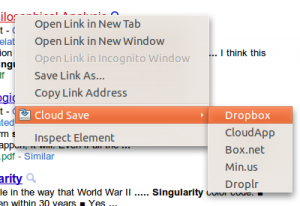 If you're looking to keep up on Notebook news, then here's your mid-day recap of notebook, netbook and software news from Notebooks.com.
We have a collection of new netbooks arriving on the market soon with the latest Intel and AMD Fusion processors. First off we are expecting at least five new Intel Atom N570 dual core powered netbooks to arrive this month. These netbooks make use of a slightly faster 1.66GHz dual core Atom processor, but users aren't likely to notice a boost in performance or battery life over the previous Intel Atom N550 1.5GHz dual core processor.
Next up are a trio of AMD Fusion powered EeePC netbooks including the Eee PC 1015B and two models of the Eee PC 1215B. All of these netbook use AMD Fusion processors and are expected to arrive on the market shortly. The models use AMD C-30, AMD C-50 and AMD E-350 processors and start at $289.
We also point you to the files you need to use the Motorola Atrix 4G as a notebook without the expensive Webtop dock. Install a few files and you can connect any HDMI cable to turn on the Webtop UI.
We round up our favorite 7 Chrome extensions which can help you be more productive, or just make it easier to listen to Pandora. We also look at a free app called GrandPerspective that makes it easy to find large files and folders on your Mac with a visually appealing hard drive visualization.
Rounding out the news HP's CEO Leo Apotheker recently announced that he wants all HP computers to run WebOS in 2012. The move is an attempt to garner additional interest in apps for the WebOS system which is on Pre smartphones and on the upcoming HP TouchPad.
Bonus: Do you know what the price of a GB of storage was in 1981? Head over to Notebooks.com to see how the price per GB has changed from !981 to the present.

As an Amazon Associate I earn from qualifying purchases.