Not a Whole Lot of Variety in Smartphone Pricing
PC World took a quick look at the total cost of ownership of popular smartphones paired with unlimited service plans. The verdict? They all cost about $3,800 when it's all said and done. Some critics call this price fixing, but Verizon calls it competitive pricing.
The biggest-selling smartphones on the market, however, bear strikingly similar two-year cost-of-ownership figures. The iPhone 3GS, the BlackBerry Curve from both AT&T and Verizon, the BlackBerry Storm and BlackBerry Tour from Verizon, and the Nokia E71 from AT&T each cost between $150 and $160 per month to own. While the costs of the devices themselves vary, the unlimited voice, messaging, and wireless broadband rates for the six AT&T and Verizon smartphones in our study are exactly the same.
Read more about it at PC World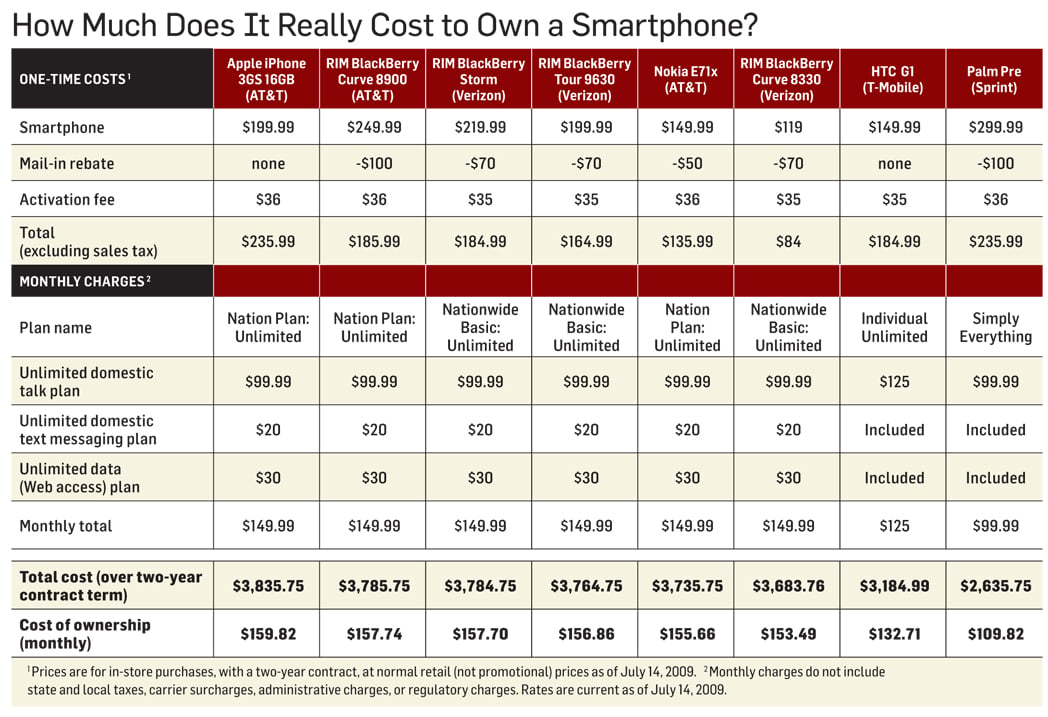 This article may contain affiliate links. Click here for more details.