Galaxy Note Edge: 7 Things Buyers Need to Know (October)
With the Samsung Galaxy Note Edge release date making great progress, we want to take a look at the most important things prospective Galaxy Note Edge buyers need to know right now in the month of October. This roundup will cover everything from the Galaxy Note Edge release to the elusive Galaxy Note Edge price.
Last month, Samsung took the stage to announce a number of new products. While the spotlight was on the rumored Samsung Galaxy Note 4, the company made a surprise announcement in the form of the Samsung Galaxy Note Edge, a device that shares many of the Galaxy Note 4′s features and comes with a curved display.
Samsung's new Galaxy Note Edge is a concept phone and one that should be intriguing to those that are looking to upgrade to a high-end smartphone. Samsung's Galaxy Note Edge specs include a Quad HD resolution, a 2.7 GHz Quad-core Snapdragon 805 with 3GB of RAM, Android 4.4.4 KitKat with Samsung TouchWiz, 16MP camera with Optical Image Stabilization, massive battery, and a thin 8.3mm frame. It also comes with an S Pen stylus. However, it's the device's unique screen that sets it apart from the competition, including the Galaxy Note 4.
Samsung's Galaxy Note 4 is now out on shelves in the United States and consumers have begun weighing it against top flight Android and Windows Phone smartphones. The Galaxy Note Edge, however, has only landed in one region of the world with the rest yet to come. It's something that's left buyers looking for answers and details regarding the release.
We've seen the Galaxy Note Edge release date move ahead in recent days and with that in mind, we felt it appropriate to update potential buyers on the latest details. These details will outline the most important bits and pieces of information that you need to know about as we head towards a worldwide Galaxy Note Edge release.
Galaxy Note Edge Release Date Arrives
Today marks the beginning of the Samsung Galaxy Note Edge release. Japanese carriers KDDI and NTT DoCoMo have released the black version of the Galaxy Note Edge becoming the first carriers to release Samsung's curved version of the Galaxy Note. This is an important milestone for Samsung Galaxy Note Edge buyers, especially those that have been waiting several months for the device to arrive.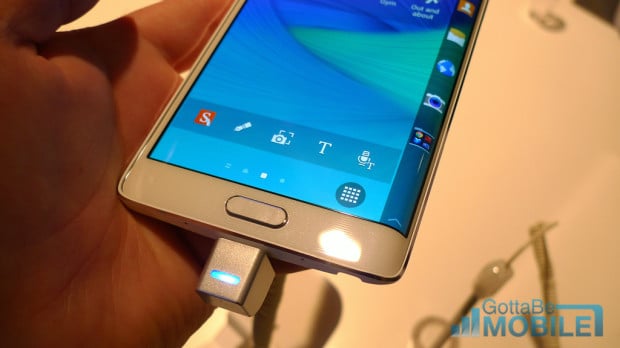 This is the first of many Galaxy Note Edge release dates. The device is also confirmed for the U.S., Canada, Australia, Russia, India, United Kingdom, Korea, and China. The Galaxy Note Edge release date is going to be staggered, in other words it's not going to arrive for all of those countries on the same day, so prospective buyers are going to want to keep their ears open and eyes peeled for Galaxy Note Edge release details.
We put a number of them on display last night in our Galaxy Note Edge release date timeline and we expect to see more concrete details rush to the surface in the next couple of weeks should Japan's release go well.
U.S. Galaxy Note Edge Release Date Close
We've heard that at least one U.S. carrier might release the Galaxy Note Edge on November 4th. As we've said many times, this is unverified information but the source was confident about that date. Release dates can move around in the buildup so while the carrier might be targeting that date, there's a good chance that it could shift in the days ahead.
November 4th gives U.S. carriers very little time to offer pre-orders so it's definitely not set in stone but from the looks of things, everything is trending towards a release in November.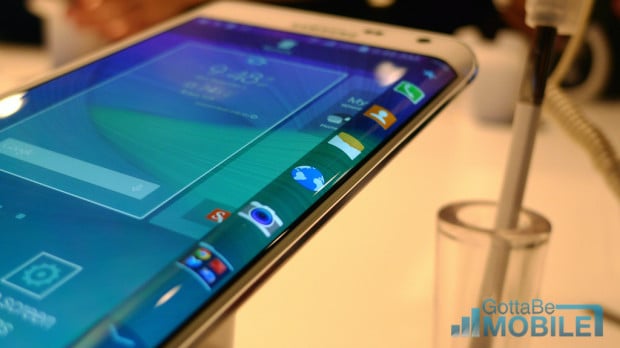 Not only are Black Friday and the holiday shopping season almost here but we've seen the U.S. Galaxy Note Edge release make significant progress in recent weeks. Last week, the Sprint Galaxy Note Edge was caught passing through the FCC on its way to shelves. FCC approval is necessary before a device can hit shelves and it's one of the last steps in the release process. Samsung announced the Galaxy Note 4 release date for the U.S. just days after the fifth and final Galaxy Note 4 passed through the FCC.
The AT&T and T-Mobile models have also received their FCC certifications which means that they too are one step closer to release. The Verizon Galaxy Note Edge is the only model left that needs clearance and it's still not clear when it might pass. U.S. Cellular, for the moment, does not appear to have any plans to stock the Galaxy Note Edge though that could certainly change down the road.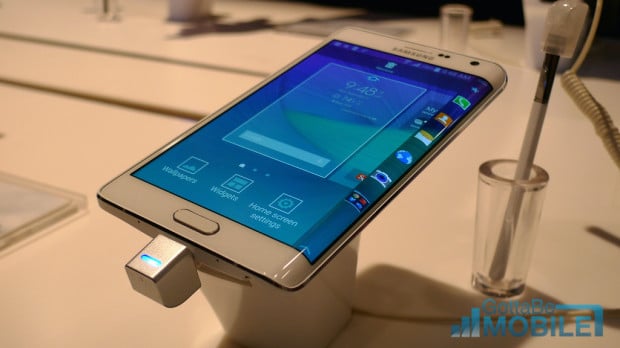 Our guess is that we're very, very close to an announcement and a few weeks away from a release. You'll want to circle November as the Galaxy Note Edge release month but make sure to circle it in pencil.
No Progress for Other Release Dates
It's worth pointing out that we simply haven't seen any progress for the other missing Galaxy Note Edge release dates. Samsung hasn't revealed any new details regarding India, China, Korea, Russia, UK, Canada or Australia and buyers looking to buy there or import from there are simply out of luck at the moment. This is important to note because of the great disparity between Galaxy Note Edge release dates.
Of these, only Australia has a concrete Galaxy Note Edge release date, set for November 12th. The others are sitting in this weird kind of limbo wherein release details have been confirmed but without much substance.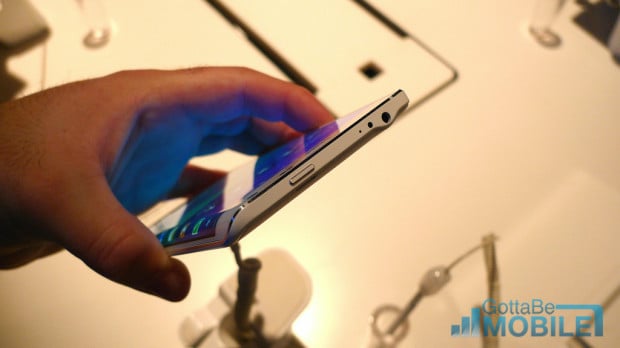 For instance, Russia has this broad November-December release window. India's release is said to be coming before 2014 ends. And Canada is currently sitting on a 2015 Galaxy Note Edge release date with no specifics to show for it.
The point is, buyers in there countries will need to temper expectations. Of these, only China and Korea appear to be headed for a quick Galaxy Note Edge release.
Galaxy Note Edge Release Delays
You should know that we've seen several delays hit the Galaxy Note Edge. First, KDDI and NTT DoCoMo announced that they would not be offering the white Galaxy Note Edge from the get go. The carriers said that Samsung simply needed more time to get the color out.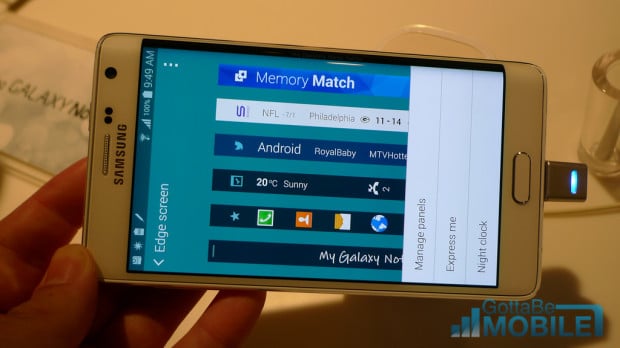 What's interesting is that we've seen delays for the white Galaxy Note 4 as well, specifically at Verizon where it's much harder to find than the black model. It looks like Samsung might be having some trouble there and it could potentially lead to Galaxy Note Edge delays or shortages in other countries as well.
We also saw Australia push back its Galaxy Note Edge release date. While it doesn't necessarily confirm more delays, it certainly means that more delays are possible. Remember, the Galaxy Note Edge is a concept smartphone with a curved display. It's not a cheap device nor is it easy to make. So, we wouldn't be surprised if the release hit more snags in the future.
Consider this your warning.
Galaxy Note Edge Price
The Galaxy Note Edge price for nations not called Japan or Russia remains MIA. Japan's Galaxy Note Edge price is 93,312 yen which translates to about $875 U.S. dollars. That's just a little bit more expensive than the U.S. Galaxy Note 4 off-contract price. In the U.S., the Galaxy Note 4 costs anywhere between $700 and $826 off-contract.
The Galaxy Note Edge is going to be extremely expensive in Russia. Samsung's new smartphone will cost 49,990 rubles which is the equivalent of $1221 in the United States' currency. This should have no bearing on the Galaxy Note Edge price in the United States as smartphone prices in Russia tend to be much much higher.
As we've said before, look for the Galaxy Note Edge price to be more than the Galaxy Note 4. You should also expect it to arrive with the official pre-order or release date announcements.
Top Galaxy Note Edge Competitors Are Out
You should know that top Galaxy Note Edge competitors, for the most part, are out on shelves. The lone straggler is the Motorola Droid Turbo, a device that's been teased a thousand times and one that should arrive before the end of November.
The Galaxy Note 4, LG G3, iPhone 6 Plus, Galaxy S5, HTC One, Nexus 6, and more are all out in the open which means that prospective Galaxy Note Edge should be absorbing all of their details and going hands on ahead of the Galaxy Note Edge release. The Nexus 6 is the only device that's still not on shelves though it arrives in just a few short days.
You Still Shouldn't Pre-Order the Galaxy Note Edge
Galaxy Note Edge pre-orders are live in some places, Clove UK is taking them for instance, but as we've explained before, there are some good reasons why you'll want to skip them now and skip them when they officially arrive. The Galaxy Note Edge is not your average smartphone and it's a device that you must see in person.