Notebook Hardware Control (NHC) Now Available for Vista
Lots of Tablet PC and UMPC users swear by Notebook Hardware Control (NHC) to help manage their mobile device. At least under XP they did. Now it is available and compatible with Vista and I'm sure folks will be checking it out again.
NHC allows users to control the hardware and system power managment, prolong battery life, reduce power consumption and more. I've never been a NHC user but I'll have to give this a try. In the meantime we would love to hear from any NHC users about their Vista experiences.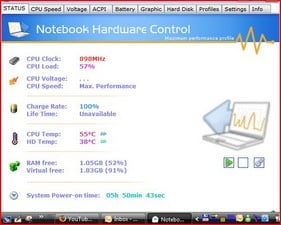 As an Amazon Associate I earn from qualifying purchases.