Notebook News: Dell Inspiron R, Vostro 3000 & Samsung Business Notebooks
It's been a big week for Notebooks, with new consumer and business notebooks coming from Dell and Samsung. We also have a look at how to claim your Facebook.com email address if you want to be able to use your Facebook Messages as another inbox.

Kicking off the day are the new Dell Inspiron R series notebooks which include the Dell Inspiron 14R, Inspiron 15R and Inspiron 17R. These new consumer notebooks are a step up form the budget notebooks, but still have an affordable starting price of $529. The notebooks use the latest 2nd Gen Intel Core i processors and have SWITCH lids which allow you to pop off the lid and snap on a new one to match your style or mood.
Dell also introduced a collection of new small business notebooks in the Dell Vostro 3000 line. These new notebooks span the size range from 13.3″ up to 17.3″ and will include 2nd Gen Intel Core i processor options as well as a 12 hour battery option. The models include the The Vostro 3350, Vostro 3450, Vostro 3550 and Vostro 3750 and prices start at $499.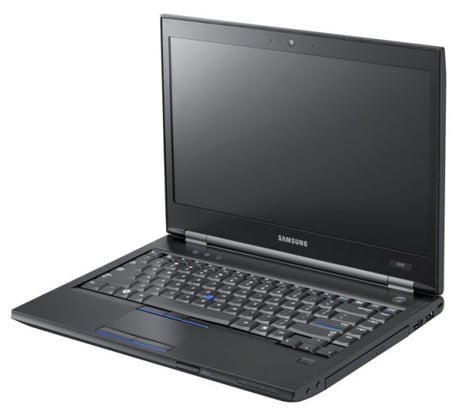 Samsung introduced the new Samsung Series 2, Series 4 and Series 6 business notebooks with security and usability enhancements aimed at business users. The new notebook use the latest Intel Sandy Bridge Core i processors and come in sizes from 12″ up to 15.6″. The notebooks will be available in April and May, but no prices have been announced.
We also look at the top notebook and laptop brands as ranked by social media and show you how to claim your Facebook email address as well as how to send from your Facebook email in Gmail.

As an Amazon Associate I earn from qualifying purchases.