Notion Ink Adam vs. iPad Comparison, Video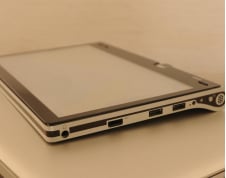 Thinking the iPad looks pretty sweet? The folks at Technoholik have given us another reason to think twice.  An interesting side-by-side comparison of the two devices highlights a few major differences such as the camera, battery life, and video-out options. Still no word on an official price, but expect this puppy to sell like hotcakes if it is marketed to compete with the iPad. Check out the Technoholik video below which highlights the over-emphasized Adam's screen and underemphasized backside touchpad.  Unlike the JooJoo, the Notion Ink Adam actually seems innovative.


This article may contain affiliate links. Click here for more details.