Novatel JetPack MiFi 4620L Hands On (Video)
The JetPack MiFi for Verizon was announced at CES 2012 this week, and I was able to stop by the Novatel booth to go hands on with the new 4G LTE hotspot.
The Novatel JetPack MiFi 4620L has an OLED display that offers fast, and understandable, access to your signal strength, battery life and even shows you text messages sent to your MiFi device (so you know if you are going to go over your data limit.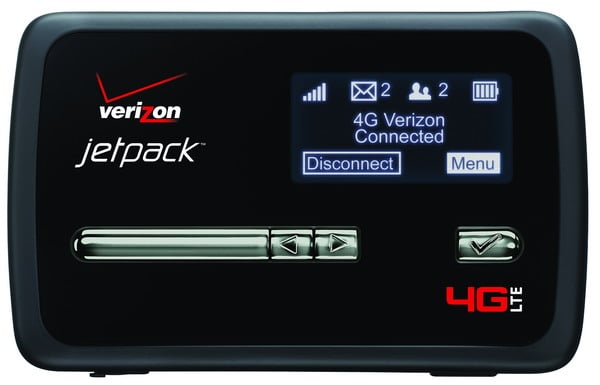 Novatel JetPack MiFi 4620L Hands On
The new MiFi has several useful new features in addition to the OLED display. First and foremost is a massive battery life option. If you are going to be mobiel for a long time, you can swap out the standard 5 hour 1500mAh battery for a 3000mAh extended battery option which Novatel says will last for 10 hours of 4G LTE usage.
On the new MiFi, you can connect up to 10 devices, so you'll be able to connect your entire family on a roadtrip, or as many devices as I brought to CES.
The Novatel JetPack Mifi 4620L will be available in the near future from Verizon Wireless, pricing has not been announced.