Now you can get the Lapdock for the Motorola ATRIX 4G for $50
If I was still using my Motorola Atrix 4G, I'd be all over this deal. Apparently, the Motorola Lapdock that Motorola and AT&T designed to work seamlessly with the Atrix 4G is now on sale. You can get it for $50 after a $249.00 rebate. This isn't a rebate card though, it appears that it's an instant discount taken at checkout.
The folks over at Phone Arena spoke with an AT&T rep and found that the dock can be purchased by itself by anyone, Atrix owner or not. When the Atrix 4G was released, this dock cost $299.99 with the purchase of an Atrix 4G and $499.99 by itself. There is a big difference between $50 and $500. I would have bought one for sure for $50 back then.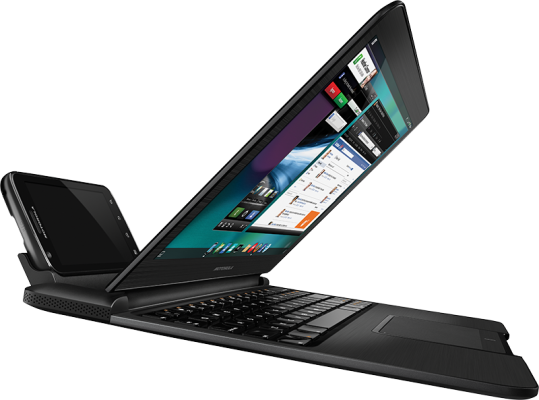 Super thin MOTOROLA LAPDOCK™ with webtop app merges ATRIX capabilities with the convenience of a laptop. The webtop app launches automatically when your phone is docked to get all the ease of a sleek laptop computer and the capabilities of your phone in one smart package. Super thin so it travels easily. Full Firefox browser use with AT&T Mobile Broadband requires DataPro 4GB plan.
So, if you are still rocking the Motorola Atrix 4G and didn't pay $300 for one earlier – grab one now!
Source: AT&T via Phone Arena