Nuance Acquires Noterize as the Mysteries of Voice Recogntion and iOS 5 Continue to Unfold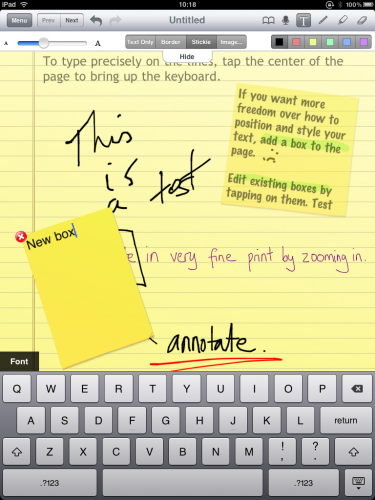 Very, very interesting. TUAW is reporting that Nuance, the makers of Dragon Naturally Speaking, has acquired the note taking App, Noterize. Given that Nuance is the supposed apple of Apple's eye when it comes to stepping up voice and speech recognition in iOS this makes for an intriguing chapter in the mystery about this that is still unfolding.
Some readers will remember that there were rumors that Apple would acquire Nuance. Those rumors quickly morphed into there would be deep cooperation between Apple and Nuance. Remember Nuance owns the patents for Siri, the personal assistant IOS App that uses voice recognition that Apple bought last year. Then when there was silence about any Nuance/Apple relationship at WWDC, there was more speculation, with some saying the deal wasn't done and some saying that what the two wanted to unveil wasn't quite ready yet.
Suffice it to say, at some point it feels almost certain that Apple and Nuance will be in bed together in some fashion and that voice recognition is going to be a push for iOS. Whether that will be in iOS 5 or not remains to be seen. Apple does need to move this way, as voice recognition is one of the areas that Android beats iOS hands down.
Noterize is a popular note taking App that allows for Inking as well as voice recording of notes. There are several such Apps that build off of what Microsoft's OneNote offered with both voice and Inking. We've covered Noterize here. At the moment, Noterize has been pulled from the App Store and of course that adds grist to the rumor mill. As I said, this is very interesting.

As an Amazon Associate I earn from qualifying purchases.