Nuance SDK Helps Developers Add Speech to iOS, Android Apps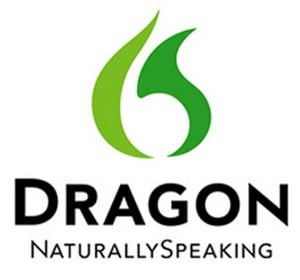 Nuance, makers of speech recognition engines such as the Dragon suite for mobile and desktop platforms, has announced that it is offering the Dragon Mobile SDK through a self-service website as part of the Nuance Mobile Developer Program. The SDK will work for developers looking to create iOS or Android apps and will be available to developers through a tiered pricing mechanism.
As part of the SDK, developers can now leverage Nuance's speech recognition engine and text-to-speech feature in apps. Nuance's speech technology has been employed in the past on a number of mobile apps on iOS and Android, including popular ones such as Siri, Price Check by Amazon, Ask for iPhone, aisle411, Merriam-Webster, Dictionary.com, and SpeechTrans.
The SDK will make it easy for developers to incorporate text to speech into more apps. As platforms now focus on the user experience and apps are moving from a cluttered UI to a more organic natural user interface that's more intuitive, speech may be the next big thing after capacitive touchscreens. Along with visual interfaces that combine cameras and 3D, speech will help to evolve the user experience on both the desktop and the mobile space. It'd be interesting to see how developers incorporate speech as part of a seamless user experience on existing platforms today.
Press Release:
BURLINGTON, MA, January 19, 2011 –Nuance Communications, Inc. (NASDAQ: NUAN) today announced that it is providing access to the Dragon Mobile SDK for iOS and Android via a new self-service website as part of the its Nuance Mobile Developer Program. Now mobile developers are able to quickly and easily leverage the powerful dictation and voice search capabilities at the core of the successful Dragon Dictation and Dragon Search apps, as well as Nuance's trusted Vocalizer text-to-speech (TTS).
The Dragon Mobile SDK is now available through the Nuance Mobile Developer Program for Apple iOS 4.0 (iPhone/iPad/iPod touch) and for many devices running Android 2.1 and higher. The SDK currently supports US and UK English, European Spanish, European French, German, Italian and Japanese for dictation and search, with additional languages to be added through the end of the year. TTS capabilities exist for more than 35 languages.
The Nuance Mobile Developer Program gives developers instant access to easy-to-integrate prepackaged wrappers and widgets for rapid inclusion of voice recognition into their
applications, all through a self-service website. Developers also have access to an on-line forum for additional support, a variety of code samples and full documentation.
"The mobile application explosion is in flight with Apple nearing 10 billion downloads and Android apps expanding rapidly," said Michael Thompson, senior vice president and general manager, Nuance Mobile. "We've created an amazingly simple way for developers to innovate privately and securely on the two fastest growing platforms in the world."
Many developers have already experienced the power of the Dragon Mobile SDK for their apps, including Siri, Price Check by Amazon, Ask for iPhone, aisle411, Merriam-Webster, Dictionary.com, and SpeechTrans.
Nuance Mobile Developer Quotes
• "Integrating Nuance's intuitive voice recognition brought a new level of user interaction to our Ask for iPhone question and answer service. Finding information is incredibly easy when you can simply speak a question versus having to type it in," said Tony Gentile, senior vice president, products, Ask.com US.
•"Voice-enabling our app was simple with the Dragon Mobile SDK, letting people easily look up words that they've heard but don't know how to spell. And for many of our users, speaking directly to the dictionary is an intuitive and enjoyable experience," said Miles Kronby, chief product officer of digital, Merriam-Webster.
•"The Dragon Mobile SDK has allowed us to quickly and easily voice-enable our Dictionary.com app for both iPhone and Android, giving our consumers an amazing voice search experience across two unique platforms," said Lisa Cross-Sullivan, GM Mobile, Dictionary.com
Nuance Mobile Developer Program Pricing
Developers can download the Dragon Mobile SDK and have access to the cloud-based speech services for 90 days absolutely free. And once ready for market distribution, developers have tiered pricing options to accommodate their unique needs and those of their applications.
Nuance also offers a range of developer customization programs including specialized language models and application optimization. To learn more about the Dragon Mobile SDK and supported devices, please visit: https://dragonmobile.nuancemobiledeveloper.com.
Dragon has long been a leading speech recognition application on the desktop, used by millions of people around the world. Nuance has launched an array of Dragon applications across a
variety of mobile platforms including iOS, Android, BlackBerry, Windows Phone 7, and more. To learn more, visit www.dragonmobileapps.com.

As an Amazon Associate I earn from qualifying purchases.