Nuance to Brings Voice to All Apps, Uses Voice for Biometric Security
Nuance made an announcement that would allow developers to embed the same level of voice recognition found on Android and iOS to their individual apps through a phone-wide voice engine. The same company that's powering Apple's Siri for voice recognition is creating a development kit so that developers can now embed Nuance's voice recognition engine into their apps so that voice will be more integrated into third-party apps. The software development kit is available to iOS and Android developers. By embedding voice into individual apps, banking apps, for example, can be presented as virtual tellers and shopping apps can be marketed as digital personal shoppers.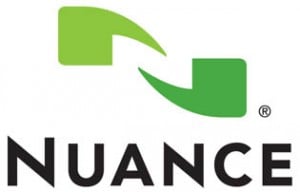 Additionally, Nuance's new Nina engine is making dreams of saying 'Open Sesame' to launch password-protected and secured apps a reality. Rather than entering complex passwords, PINs, or fumble with Android's face recognition engine, the Nuance voice engine can now recognize a user's specific voice and voice can now be used as a biometric security level. This eliminates the need for passwords as users can now use their voice to unlock their phones, conduct banking, or even purchase items through web retailers like Amazon without having to manually sign in to authenticate their identity with a password. We had previously reported this feature through Nuance's Dragon ID feature.

This article may contain affiliate links. Click here for more details.