NVIDIA Announces Kal-el's Birth as Tegra 3, Complete with Quad-Core
Once known by its code name as Kal-el, NVIDIA has finally formally announced its quad-core mobile processor as the Tegra 3 chipset, following the single-core ARM-based Tegra CPU and the dual-core ARM Tegra 2. Tegra 3 is the first quad-core ARM A9 CPU in the world and will also be coupled with a 12-core GeForce graphics engine in which NVIDIA says will provide three times the power of Tegra 2 and will deliver increased performance.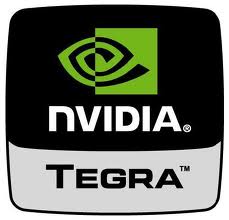 As NVIDIA has been saying in the past, tablets will hit the market first with quad-core CPU performance. One of those is the highly anticipated Transformer Prime, which will extend Asus's popular Eee Pad line.
Despite increases in performance, NVIDIA claims that quad-core chipsets will be power efficient and Asus says that up to 12 hours of HD video viewing can be achieved with the Tegra 3 chipset. In order to achieve this, NVIDIA's quad-core CPU actually has a fifth core to achieve Variable Symmetric Multiprocessing. The fifth core will always be running and will determine what cores need to be turned on. Browsing web pages or reading emails will not utilize any of the powerful four cores, but once you start decoding Flash videos or playing intensive games, you can expect that the other cores will begin firing up. When the cores sit idle, little power is consumed, but more power-hungry tasks will utilize more power.
Smartphones will also be coming out with quad-core power and it is believed that quad-core smartphones will hit the market in 2012. For now, Meizu has announced, but not released, a quad-core Android smartphone and the HTC Edge is believed to be coming soon.
With quad-core performance, though, device-makers will try to target more high-end segments. For instance, the first-generation Asus Eee Pad Transformer costs around $400 with 16 GB of on-board storage. For the quad-core Transformer Prime edition, Asus is looking to up the base model to 32 GB of storage and increase the entry level price point to $500.