NVIDIA CEO Pushes for Windows 8, Microsoft Office on ARM Tablets
NVIDIA CEO Jen-Hsun Huang calls Microsoft Office "the killer app" for ARM-based Windows tablets and claims a new version for that purpose would be "wonderful". After ten years of not having a tablet-centric version of Office, I'd call it "miraculous."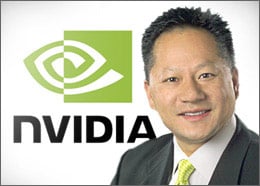 Last night, NVIDIA CEO Jen-Hsun Huang sat down with Walt Mossberg to talk tech. The chat wrapped with a Q&A session that closed with Joanna Stern of This Is My Next asking about Windows 8 on ARM processors and app compatibility.
Huang's response was nothing but business (namely his own business of building ARM processors) as he pushed for Microsoft to launch Windows 8 on ARM with tablets, not PCs (laptops, netbooks, etc.). He called it "important" that Microsoft "come out with tablets first" on ARM processors to differentiate them from the familiar Windows PC.
Regarding legacy apps, he remained focused on Microsoft, calling on them for Office support. He says, "I don't believe there's any reason to make Office 95 run on a Windows on ARM tablet," implying that existing versions of Office, designed for the desktop, are ill-suited for the tablet form factor. He further specifies that an ARM version of Office would be "wonderful" as that would attract him to that device. I totally agree.
Well, maybe not totally. Huang's focus in ARM support (which is his job), while mine is tablet support. I want a Metro-fied, tablet-centric version of Office on all tablets whether they run ARM or Intel. We're coming at it from different angles, but ultimately, we're looking at the same goal. I just hope Microsoft is marching towards it.
From All Things D (via Slashgear) and This Is My Next