NVIDIA Eyes Qualcomm with Icera Acquisition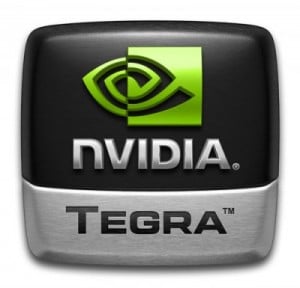 NVIDIA has its eyes set on mobile as the Tegra 2-chip-maker is hoping to integrate more features into its smartphone CPU through the recent announcement of the Icera acquisition. Icera, a UK-based company, develops 3G and 4G baseband processors for use in phones and modems, and is said to be more efficient than those coming from rival Qualcomm and ST-Ericsson. Given NVIDIA's business of developing mobile processors and Icera's expertise in creating baseband chips, NVIDIA could integrate Icera's functions into a future system-on-a-chip, much like what Qualcomm does.
A system on a chip, or SoC, serves to integrate various components into a single chip. Qualcomm has been leading in the mobile space with its SoC, which includes the Snapdragon high-end line of mobile chips. While most commonly referred to as an applications processor, Snapdragon integrates an ARM-based CPU, an Adreno graphics core, and Qualcomm's experience in delivering baseband processors for 2G/3G/4G voice and data capabilities, along with other features and subsets.
As mobile devices are increasingly getting slimmer, thinner, and lighter, SoCs help manufacturers and OEMs conserve valuable space. Rather than, for example, having separate chips for the applications processor, graphics processor, and modem, OEMs can save valuable circuit space on a mobile device by using a single SoC to control those separate functions.
Icera will help expand NVIDIA's reach in the mobile space. While the company has been the first to market with its dual-core applications processor in the form of the Atrix 4G, the SoC with its integrated GeForce graphics engine and dual-core applications processor lacks a baseband module, which would require device makers to look at different solutions to handle wireless connectivity. With Icera, NVIDIA could provide OEMs, like Motorola, with a more complete solution and would position the company as a true rival to Qualcomm.
Other ARM-based licensees, such as Samsung with its Hummingbird and Exynos chips and Texas Instruments with its OMAP processors, still lack the capability to fully integrate a baseband module inside the applications processor. For example, the Hummingbird-powered Samsung Droid Charge still bears the "Digital by Qualcomm" sticker, showing that although Samsung uses its own applications processor, its own SoC still depends on Qualcomm for the mobile radio portion. As such, NVIDIA's potential integration of Icera's technologies could help it stand out in a crowded space of ARM chip-makers.