NVidia, ION, and Netbooks: High Def Coming Your Way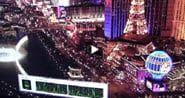 Xavier over at Notebooks.com has a nifty video posted that shows a comparison between two Netbooks. One is running the standard Atom chipset and the other has NVidia's ION grpahics platform running along side the Atom chipset.   According to the rep in the video, NVidia is expecting a $50 price bump for Netbooks with the ION inlcuded. The side by side comparison is pretty compelling.
So, assuming you want High Def video on your Netbook, this looks like a workable solution for some if you're willing to pay the price. Supposedly we'll see this as an option later this spring.

As an Amazon Associate I earn from qualifying purchases.