NVIDIA Kal-El Quad Core Tablet Demo Delivers Dynamic Lighting & Physics (Video)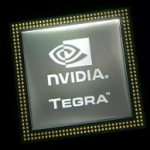 NVIDIA is off to a good start at Computex with a demo of next gen tablet gaming thanks to the quad core Kal-El processor and 12 core GPU, which should be arriving in tablets this fall.
That's right, quad core tablet processing is on the way this August and after this beautiful demo shows you the dynamic lighting and real time physics that this combo is capable of, you'll wish you had held off on that Eee Pad Transformer purchase.
The power of Kal-El won't be limited to Tablets, NVIDIA is expecting this solution to also arrive in smartphones. All of this power will allow apps like the demo above to render animations, lighting and physics effects on your device, rather than sticking to a prebuilt animation that lacks realism. NVIDIA claims that there will be a 25-30% boost in performance over the demo you see below as the processor moves form pre-production to production. To demonstrate the power of quad core mobile processors compared to the dual core processors just making their way into phones, the demo disables two of the cores and you can watch the framerates drop to unplayable levels.
If developers come running to the Kal-El powered Android tablets this fall, Android could actually get a jump on Apple with specs that can be translated into actual power that consumers will be drawn to thanks to the, "ohh shiny!" factor. Typically iPad competitors like to deck out the spec sheets, but have trouble delivering an in-app and on screen experience that sets them apart. With Kal-El, manufacturers have an opportunity to take smartphone and tablet apps and gaming to a whole new level.
Expect to see the NVIDIA Kal-El quad core processor hit smartphones and tablets in August, after sending pre-production Kal-El chips to vendors back in February, and look for the carnival game demo to arrive on the Android Market alongside Kal-El tablets.