NVIDIA Mobile Manager Talks Tablets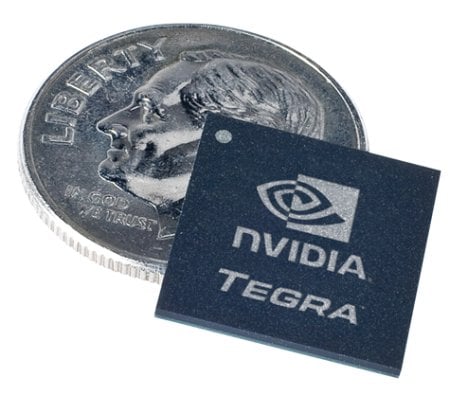 With a brief mention of a "media pad" in an interview (and a mention by the interviewer of Apple's mythic tablet), Mike Rayfield, general manager of NVIDIA's mobile business unit, set the blogosphere abuzz with chatter that Tegra would be powering the Apple Tablet. Today, The New York Times' Bits Blog shares more from Mr. Rayfield, speaking directly to that rumor and talking a lot of tablet.
""We have partners that are building these tablets that range from about 7 inches to 13 inches," he said, referring to the diagonal screen size of the devices.

Mr. Rayfield said the tablet projects were far enough along that Nvidia's customers, whom he declined to identify, had given devices to carriers and others to test. Telecommunications companies in particular have expressed an interest.
That's "partners" and "customers" with the letter "s" at the end. That's plural, more than one. No clue as to whether Apple is one of those partners, but to me, that's a secondary concern. The news I like is that there are multiple parties looking into offering tablet devices.
He points to poor battery performance and high prices as reasons why the tablet form factor didn't take off earlier (i.e., when Microsoft introduced the Tablet PC), which will, of course, be remedied by Tegra.
""The challenge is, when you get a full-blown computer in a tablet, you run into battery-life problems. And they're very expensive," Mr. Rayfield said. ""But if you end up with very, very low-power, lightweight media device that has great Web capability in a less expensive tablet, I think that's a new market, and there's clearly a pull for it."
Obviously we won't be seeing the traditional Tablet PC running a desktop version of Windows rise out of this, but in his earlier interview with HEXUS, Rayfield spoke of a "bottom up" approach (and described Intel's approach of "dehydrating" notebooks), so I expect they plan to grow the market from web and media consumption into even more. Looking forward to that.