NVIDIA Shield Android 4.3 Update Delivers Console Mode
Just a week after it formally announced plans to add a new console mode to its Shield handheld gaming console, NVIDIA is now allowing users to get the feature in a new software update that will also bring support for customizing the handheld's control schemes.
According to AndroidCentral, users can also expect a few of other new features once they've finished downloading and installing the Shield's latest software update.
For starters, the console mode that allows Nvidia Shield owners to connect the device to their television set using a HDMI cable and treat it as a sort-of set-top box is included in this update, assuming that the user also has a controller capable of connecting to the Nvidia Shield via Bluetooth.
Speaking of controllers, Nvidia is also adding the ability for users to customize the control scheme for the Shield so that it's easier and more comfortable for them to use. Dubbed Custom control mapping, Nvidia is hoping that Shield owners will program and share their own control schemes for games that aren't optimized for the Shield. If the feature catches on, it's likely that all Nvidia Shield owners will benefit from having a single repository where control schemes that actually work are rated and shared.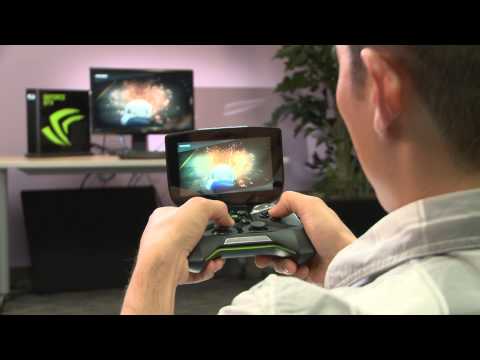 As for the operating system that enables these new controls, it's built on-top of Android 4.3, the latest version of Google's open-source operating system. While that doesn't seem to account for much in the way of software design changes or stunning new capabilities, it does add the ability for users to move some applications to an SD card slot. The feature could be used to free up space on the console itself.
This software update marks the end of the open beta testing period for Nvidia's GameStream technology. Nvidia hasn't added any new features to the final version, however GameStream already worked as advertised. Users with an Nvidia graphics card in their PC and an Nvidia shield handheld can link the two and play some of the industry's most demanding games from wherever they are in their home.
Read: Nvidia Reveals Rebrands and Expands Nvidia Shield Streaming
Users can purchase a Nvidia Shield for $199 when they also purchase one of the company's matching graphics cards. That deal also includes a free copy of Assassin's Creed IV: Black Flag, Splinter Cell Blacklist and Batman: Arkham Origins. 

As an Amazon Associate I earn from qualifying purchases.