NVIDIA Shield Sees $50 Price Cut Before Release
Today NVIDIA announced that Shield will cost gamers $50 less than originally announced, bringing the Android console closer to other handheld consoles.
The NVIDIA Shield will now cost $299 instead of the original $349 price. The new price brings the Android console closer to the price of the Sony PlayStation Vita, which currently sells for $249. The new price applies to everyone who buys the console, including those who already pre-ordered it. Retailers will only charge those who pre-ordered the $299 price when the device shipped.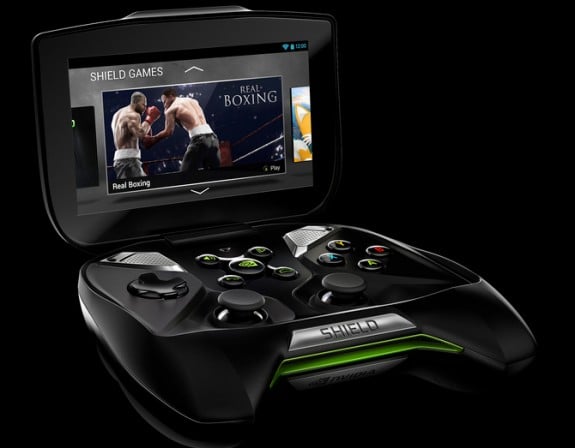 The new price comes from NVIDIA listening to gamers who want the device, but didn't want to spend as much as a Wii U on a handheld Android device. NVIDIA claims it also listened to gamer feedback from PAX East and E3 to put the final touches on the device before its release on June 27.
While NVIDIA Shield still costs more than other handheld game consoles, the games for the device cost much less than games on other consoles. While games for the Vita or 3DS cost between $30 and $40, the Android games the NVIDIA Shield cost just a few dollars. NVIDIA Shield can play any game from the Google Play Store, TegraZone or any other App Store users want to install on the device.
NVIDIA Shield will also let gamers stream games from their PC, assuming they have a supported video card in their PC. The feature will launch on the Shield in beta, only working with a few select games on Steam with a select list of recommended supported routers. Sometime after release NVIDIA will enable the feature for other games and services.
The streaming feature is very similar to the PlayStation 4 game streaming feature of the Vita, though it will theoretically work with more games when the feature leave beta. When it does, gamers can expect to play any PC with controller support on their NVIDIA Shield, as long as both the PC and Shield are on the same Wi-Fi network.

As an Amazon Associate I earn from qualifying purchases.