NVIDIA: Windows 8 Tablet to Run Windows Phone 7 Apps
Despite Microsoft's insistence in the past that the Windows Phone operating system, as its name implies, is reserved strictly for phones and that tablets are computers that requires Windows, NVIDIA's outspoken CEO Jen-Hsun Huang spilled a major secret that the next-generation Windows 8 for tablets will be able to run apps made for Windows Phone 7.
Microsoft has yet to comment on Huang's statements, but NVIDIA's Tegra chipset will be one of several ARM-based chips that will be supported by Windows 8, in addition to traditional x86 architecture used by AMD and Intel.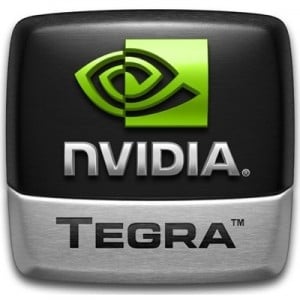 When Microsoft had demonstrated Windows 8 tablets earlier this year, the slate showed off UI elements that are borrowed from Windows Phone 7, and if Huang's comments are true, it would not be surprising; rival Apple had begun merging its mobile and desktop elements together in the latest version of Mac OS X known as Lion.
Additionally, if this news is true, it would help ARM tablets compete with x86 tablets running Windows 8. Intel had made claims in the past that only Windows 8 tablets with x86 architecture will run legacy apps–the apps made for your Windows machine today–while ARM tablets will have separate ARM-based apps to run based on HTML5. The advantage, according to Intel, is that owners of x86 tablets will be able to run both sets of applications while ARM tablets will be more limited in their functionality. However, if ARM tablets can run on Windows Phone 7 apps, it will give these tablets additional programs and applications right when the tablet launches and will make the ARM tablet appear more mobile with its Windows Phone 7-based apps and UI inspiration.
Hopefully, by extending the scope of Windows Phone 7, Microsoft would be able to attract even more developers. The company allows apps to be developed either utilizing the XNA framework or through Silverlight.
Via: CNET