NVIDIA's New Tablet Chip Is More Powerful Than the PS3
At Siggraph 2013 NVIDIA debuted its new Project Logan mobile graphics processors with Kepler technology that can make tablets more powerful than the PlayStation 3.
According to The Verge the new Kepler Mobile chips use just two watts of power, but can push out graphics that exceed anything on current tablets and even the six-year-old NVIDIA GeForce 8800 desktop GPU. The new mobile GPU uses the same technology as NVIDIA's latest desktop chips, though it uses fewer cores and requires much less power.
To demonstrate the power of the new chips NVIDIA showed off its "Ira" demo running on a reference Android tablet. The Ira demo shows a human face with a series of lighting and texture effects that make it appear almost real. The impressive demo typically runs on a Titan desktop card, NVIDIA's most powerful GPU at the moment, but it runs very well on the tablet.
Project Logan can show Ira in full HD using its 192 cores. A 250W Titan with 3,072 can show off Ira at 4K resolutions.
With Mobile Kepler Project Logan chips can support the latest graphics standards including DirectX 11 and OpenGL 4.4. Epic Games already has sits new Unreal Engine 4 running on the chips, though there's sadly no video of that demo.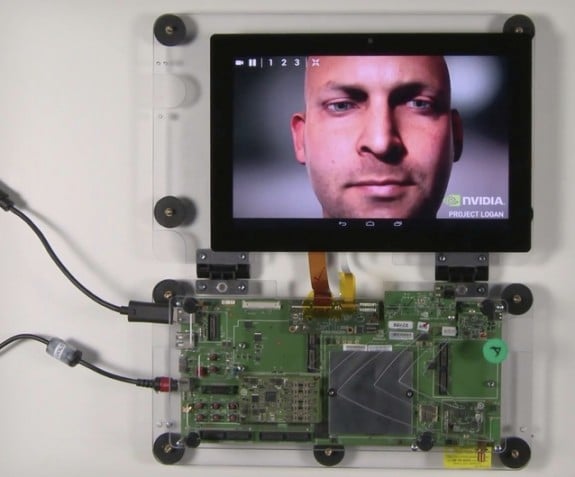 The new Project Logan chips will make Android gaming better on both tablets and Android consoles. With the new technology developers can bring more detail to their mobile games, making them look as good as current generation console games. That's good news for companies like Ouya and Mad Catz who want to bring Android games to HDTVs.
There's also a good chance that NVIDIA will bring Project Logan chips to the next generation of the NVIDIA Shield portable Android console.
Developers will have to optimize their games for the new technology to make them look as great as PlayStation 3 or Xbox 360 games, but the technology is coming soon. NVIDIA expects to ship Mobile Kepler chips sometime in the first half of 2014.

As an Amazon Associate I earn from qualifying purchases.