NVIDIA's Quad-Core Tegra 3 CPU Will Work With 4G LTE Modems
NVIDIA has confirmed that its quad-core Tegra 3 CPU is compatible with separate 4G LTE modems. At this time, the current implementation of the Tegra 3 applications processor combines a quad-core CPU along with a GeForce graphics engine, but does not have an integrated modem within the same chip.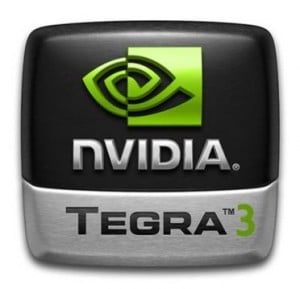 According to NVIDIA, partner Fujitsu will be shipping a 4G LTE smartphone that is powered by the Tegra 3 chipset. To do this, Phone Arena reports that Fujitsu will be pairing NVIDIA's quad-core processor with a separate modem from another manufacturer.
Contrary to misinformation likely spread by our competitors, Tegra 3 does work with external LTE modems. Fujitsu will be shipping their Tegra 3-based Arrows X LTE phone starting July 20th, and more Tegra 3-based LTE phones from other vendors are coming later this year.
Limited space is always a concern for smartphones. In the U.S., smartphone manufacturers have thus far opted for a system-on-a-chip (SoC) that integrates CPU, GPU, and modem capabilities. As such, popular phones such as the HTC One X and the Samsung Galaxy S III released for the U.S. market eschew the quad-core processor for Qualcomm's SoC, which includes an integrated 4G LTE modem to conserve space.
NVIDIA is hoping to overcome this, however, and has promised Tegra 3 CPUs next year that will include an integrated 4G LTE modem. The company had acquired modem company Icera and will be using Icera technology in the future to integrate in its Tegra CPU.
According to NVIDIA, next-year's Tegra 3 will be twice as powerful as the Tegra 3 of today.

As an Amazon Associate I earn from qualifying purchases.