Octavo for iPad 2 Book-like Case with Magnetic Display Switch
The Octavo from Pad & Quill is a premium case for the iPad 2 that looks like a beautiful leather bound book. The case is one of the first third-party cases that features a magnetic on/off switch just like the Apple Smart Cover. As a folio style case it will shut off the display when closed. Opening the case turns the screen back on.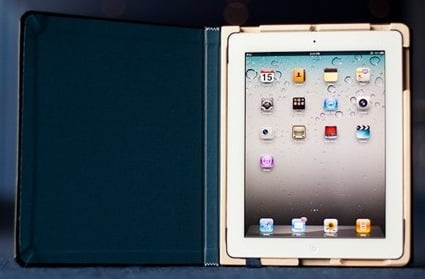 The other special feature is the look – it resembles a book even to the point of having a nice bookmark ribbon dangling out of the bottom. This will come at a price. The Octavo case is $59.99, but that is only about $10-$20 more than cases that look far less beautiful than this classic cover.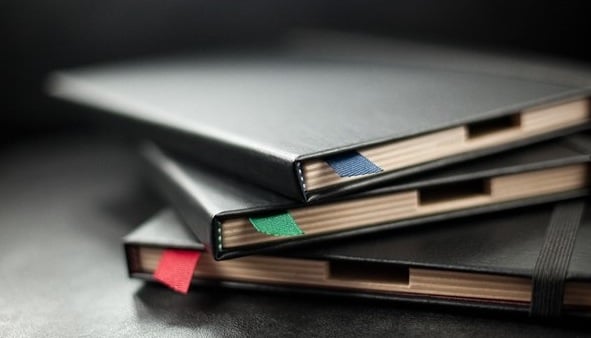 The company's description alone sounds beautiful:
8 Baltic birch veneers lacquered to manifest an extraordinary depth of beauty and routered to precisely encase an iPad 2
The cover is made of Italian bonded leather. An attractive Bible with that kind of leather will set you back $60-$100. So a wooden case made with it for $60 isn't unreasonable.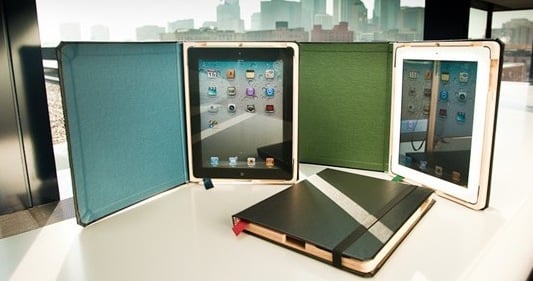 The internal cover and trim comes has cloth in three colors – field green, classic red, and camden blue. An optional inside pocket will be an extra $10. We not sure what that would be used for, but we'd like to find out. Maybe you can put a library style check out card in it with your contact info. You can find out what it is for after March 25, which is when the pre-orders will start shipping.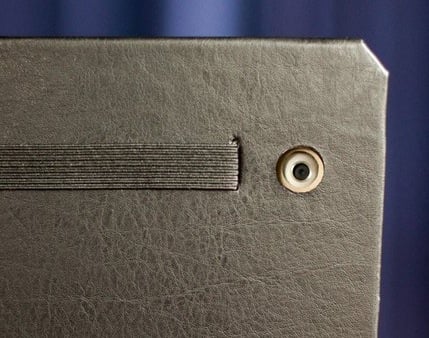 As you can see they didn't forget that there is a camera on the new iPad 2. The above shows that you won't have to remove the device to take pictures. What a great spy tool this will be as you look like you're reading a book, but really taking shots of your subject from across a room.