Of course the Verizon iPhone will be LTE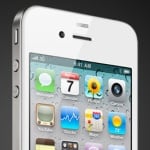 While everyone feels pretty confident Verizon will announce on Tuesday that they will be getting the iPhone, one point up for contention is whether it will run on the newly launched 4G LTE network. I don't know why. Verizon's CEO already practically said it would.
In September, Ivan Seidenberg told investors Verizon had to "earn" the iPhone and that 4G might push Apple to see the light. At the time, I believed he was telling investors not to hold their breath, but the rapid launch of Verizon's LTE puts the statement in a new light. Verizon just launched LTE and they're about to announce they have the iPhone. Can't say that's a coincidence.
So what's so special about LTE? Just the faster speed? Sure, that's a positive, but if I had to guess on the big lure for Apple, it would be that the new network will allow simultaneous voice and data.  Why is that a big deal? Because the iPhone currently allows users access the Internet while on a call, something that 3G CDMA does not allow. I'm sure Apple will have to do something to deal with the inability to do this on CDMA when LTE is unavailable. but it seems pretty pointless to disallow it when LTE is in range.
Add up all these factors and you get a pretty safe bet that the Verizon iPhone will launch with LTE support. I suppose it's possible Seidenberg misled investors. Perhaps Apple won't try to make the user experience of the Verizon iPhone as consistent as possible with that of their iPhone on GSM networks worldwide. And maybe the timing of these two announcements is just coincidence. Yep, sure is possible, but it doesn't sound probable.