Office 15 for Windows 8 Rumored to Lack Metro Design UI
With Microsoft's camp relatively silent regarding the next version of the Office suite for Windows, there is now some speculation that Office 15 will not be fully touch-optimized as intended. The reasoning behind that, according to sources to The Verge, is that Microsoft is battling time and resources constraint. Instead of a full UI lift to make it consistent with the Metro UI, Office 15 will have a more modest refresh with a radial menu system, flatter appearance, and more white space to make it easier for touchscreen users and allow customers to focus on content.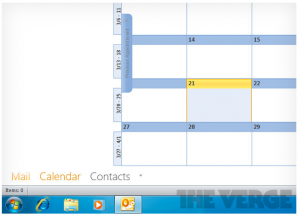 Additionally, there may be a separate variant of Office 15 for ARM users that will be running in a more limited mode that's designed for efficient consumption of power.
It's said that Microsoft had originally intended to re-do Office to make it consistent with Windows 8, but that the company made the compromise to keep the planned release date for the productivity suite. As such, the suite will be comprised of desktop apps underneath, rather than the more modern HTML5-style Metro UI apps.
However, there may still be exceptions in the form of Lync and OneNote, which will, unlike the rest of the Office products, be built upon the WinRT Metro UI design language. As those apps are less complex than other Office products, it may be easier to port those first to Metro UI. The move is smart as well, as OneNote has been a staple of Microsoft's Tablet PC users, offering the ability an easy way to collect, annotate, and store notes. With Metro UI, finger-friendliness meets digitizing pen may help Microsoft different its tablet products further from consumer-based Android and iOS tablets.
A beta of Office is expected to come in summer.

As an Amazon Associate I earn from qualifying purchases.