Office for Android Could Arrive Before Microsoft's Own Users Get It
One report now indicates that users with an Android tablet should expect a touch-centric version of Microsoft's Office suite of productivity apps even before they debut on Microsoft's own Windows 8 and Windows RT operating systems.
A report originating from All About Microsoft indicates that Microsoft has plans to release a version of Office for Android tablet users before its own Windows users. Normally, issues like these crop up in software development if one or another project has fallen behind. We don't yet know if that's the case here, but it is worth noting that more Android tablets are sold than Windows tablet today. That could account for a possible change in priority, though how Microsoft hopes to boost sales of its own tablets when it still doesn't have a Windows Store version of Office is unclear.
Allegedly, users Windows users can expect a Windows Store versions of the Word, PowerPoint and Excel programs they're likely familiar with to arrive sometime in 2015. That'll come as a big disappointment for users who have been waiting those apps since Microsoft launched Windows 8 tablets in 2012. The most recent rumors indicated that Windows Store versions of Office were coming in the fall of this year. Reportedly, now the Android versions of these apps that will be available to users this fall.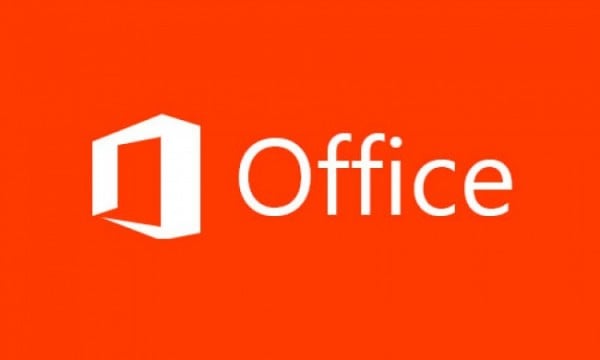 This change puts Microsoft in a strange situation. A few months ago the company announced Office for iPad, three completely free apps that users could download to view their spreadsheets, documents and presentations. At the time Microsoft made a big deal about the apps being designed specifically for the iPad, not retooled code with bigger icons and fonts. More recently, Microsoft added the ability for Office for iPad users to print from their devices. Office for iPad and Office for Android arriving as soon as possible is great for the Office business, but not so great for Microsoft's hardware partners and its own Surface family of tablets.
Today, the Surface RT, Surface 2, and most Windows devices with screens smaller than 9-inches include either a free year of Microsoft's Office 365 subscription service or a desktop version of Office. Unlike Office for iPad and Office for Android, these users don't need to pay Microsoft $99 a year or $7 a month to rent office before being allowed to edit documents as well as read them.
Read: Office for iPad Available for Free Today
The desktop version of Office that Microsoft provides to some Windows users for free isn't optimized for touch devices. Just opening it drops users back to the old Windows Desktop interface with its small title bars, manual pop-up keyboard and more. It's simply not convenient for anyone without a mouse. They do include an option to make buttons in the taskbar bigger, but that's about it.
If this change in the schedule is true, than 2015 is shaping up to be a very interesting year for Microsoft users. Just yesterday new rumors indicated that Windows 9, also known as Windows Threshold, would arrive next year. It's expected to include Windows Store apps that can run in the desktop and a shrunken Start Screen that'll replace the Start Menu that used to be included in Windows until Windows 8's release.  Microsoft is also expected to deliver the next major desktop version of Office for Windows. Perhaps, those Windows Store versions of Office will arrive then.
Today, only a Windows Store version of OneNote is available to Windows 8 users. While it is made for both touch devices and mouse and keyboard users, it's not exactly fully featured. In fact, it lacks many of the power-user features Microsoft Office users have come to expect.