Office for iPad Leak Ignites War of Words
It appears that we have a war of words brewing between The Daily, the publication that earlier today leaked an image of what is purportedly Microsoft's Office for iPad, and Microsoft itself which has gone on record saying the image is fake telling ZDNet's Mary-Jo Foley that the image "is not a real picture of a Microsoft software product."
The Daily's editor, Peter Ha, has fired back in a series of tweets to Foley saying that the images are not fake and that the app was actually demoed to the publication by someone at Microsoft.
He even offers up a photo of an iPad 3G with an an Office icon on board as proof. You can see that photo below.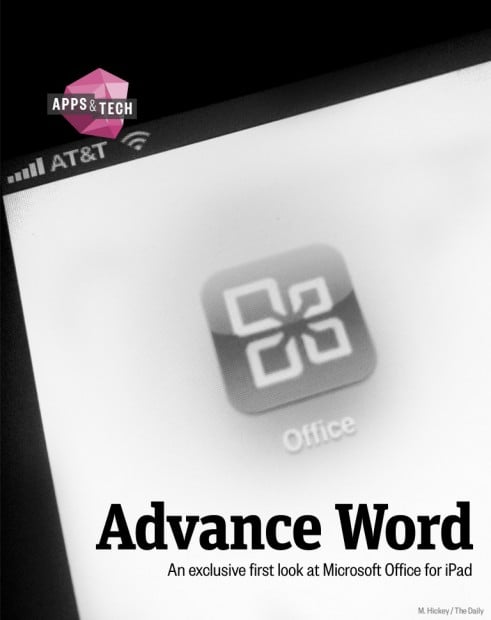 Microsoft has refused to comment any further even with Ha claiming that he has a follow-up that is bound to anger Microsoft even more than today's scoop.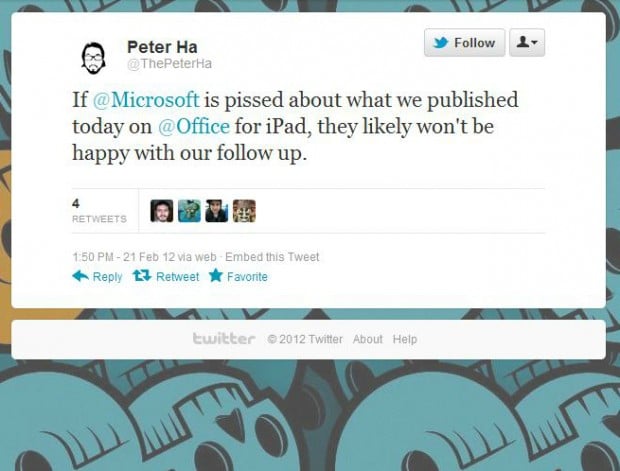 We can probably expect more fireworks in the near future.
The photo today depicted what appears to be a full-blown Office suite that includes all three major applications: Word, Excel, and PowerPoint. All would apparently be optimized for the tablet.
In addition, the app is expected to maintain Microsoft's Metro style UI that it employs with its Windows Phone 7 operating system, the upcoming Windows 8, and its Xbox 360 gaming console.
Clearly, there is a huge market for Office on the iPad.
There are millions upon millions of iPad owners. It's a recognizable brand. And if what we saw earlier today is the real deal, it will pack three very useful apps into one, something that Apple hasn't yet done with its office suite which includes Pages, Numbers, and Keynote.
This isn't the first time that we've heard that Microsoft has been working on Office for the iPad. We also heard that this was the case all the way back in November.
So while we still aren't sure whether or not Microsoft has plans to bring Office to the iPad, we can take solace in one thing.
Amidst all of this, the company has yet to deny its existence.
Update: And Microsoft has responded again, saying:
Great respect for The Daily but regrettably someone is giving them bad info, and that'll be clear in the "coming weeks."
No elaboration but that doesn't mean we're not genuinely excited to see or hear Microsoft's rebuttal.