Office Web Apps Now on Windows Skydrive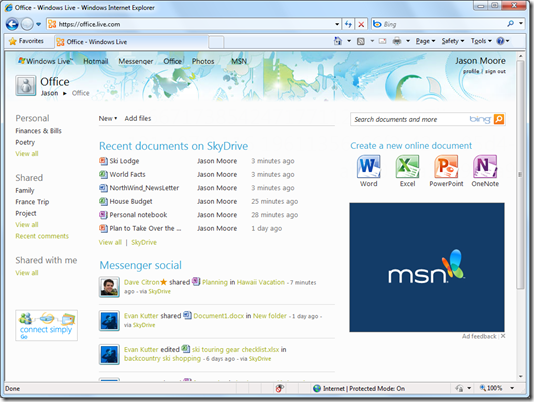 If you're one of the folks who have been waiting for the Microsoft Office Web Apps to come out of technical preview so you can give them a try, the time is now. On the Windows Live Blog, Jason Moore is announcing that Microsoft has flicked the switch and you can now check out the Office Web Apps on Skydrive, if you live n the US, UK, Canada, or Ireland.
The Office Web Apps are a part of Microsoft's answer for the cloud and includes Word, Excel, OneNote, and Powerpoint. You can upload docs to Skydrive, edit them in a browser, and, well, you know the drill. The Office Web Apps promise great integration with your desktop versions of the apps. If you're using a smartphone you can view Word and Powerpoint docs on many (but not all) smartphones without any additional software.

As an Amazon Associate I earn from qualifying purchases.