Official Xbox One Controller PC Drivers Now Available
Starting today, PC gamers can plug in an Xbox One controller and use it as a joystick and controller pad replacement.
Microsoft announced the Xbox One controller's PC drives earlier today, making good on a promise it made just before the Xbox One's launch.
When Microsoft made that promise some PC users feared that Microsoft would use the demand for a PC compatible Xbox One controller to push accessory sales. That fear turns out to be completely unfounded. Users will only need the software package posted to the MajorNelson website and a microUSB cable to get the Xbox One controller working on their PC.
The company is also doing the right thing by gamers when it comes to device compatibility. Microsoft says it worked to make sure that any game that was compatible with the PC Xbox 360 controller, will work after users apply the Xbox One Controller's drivers for their Windows desktop, notebook or tablet.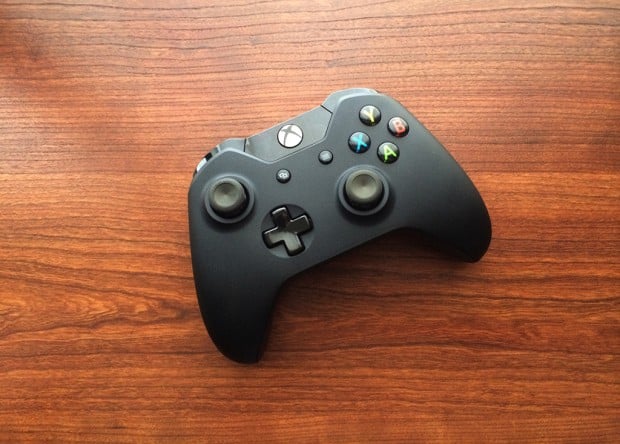 The drivers themselves come in two different versions. The first is for x86 computers and there's another for x64 computers. Users will want to figure out which drivers their computer needs by diving into My Computer, or Computer areas in Windows 8 and Windows 7 then looking for what system type their PC is. The overwhelming majority of Windows devices sold in the last four years are x64 PCs.
Microsoft can to enable PC support for the Xbox One controller without extra hardware because it's able to switch the connection over to a wired connection when plugged into the Xbox One. This wasn't the case with the Xbox 360 and users were forced to pick up a wireless controller adapter to get that console's controller working in their favorite PC games.
It'll be interesting to see just how many people will take advantage of this functionality. Microsoft has made a ton of missteps in the PC gaming space. First Microsoft positively dropped the ball with its Games for Windows Live service. Initially, it was meant to be sort of like a version of Xbox Live for PC gamers. Users could purchase new games through the service's PC client, saving them from having to go to individual developer's websites to purchase games. The service flopped not once but twice and Microsoft killed off the project for good a few years ago. It's ironic that Microsoft can't get a decent PC games ecosystem going since the overwhelming majority of PC games are made for and played on its Windows operating system.
Microsoft tried to sort-of revive its fortunes in the PC gaming space with Xbox Games for Windows. Essentially, that program consists of a bunch of independent games published to the Windows Store. Many of them include support for the Xbox 360 controller, and all Xbox for Windows games allow users to earn Xbox Live Achievements to go towards their gamer score.
Microsoft told attendees at the Game Developers conference that company would have more to share about its "longer term plan for multiplayer gaming and marketplace on Windows," according to Polygon. He went on to indicate that the company would have more to share about its new vision for PC gaming on the Windows platform this summer. Whether Microsoft plans to share any information about this at its E3 Press Conference next week remains unclear.
What we do know is that there should be a lot of time for Microsoft to talk about Xbox One games and Windows games that support the Xbox One controller at its Media Briefing. The company has spent the last month making announcements that would have been normally held for the event.
On June 9th it plans to debut a $399 Xbox One, and just yesterday Microsoft ditched the Xbox Live Gold pay wall that forced users to pay $9.99 to use apps like Netflix and Hulu Plus. In the last few weeks it also announced 2015 release dates for Quantum Break and Hulu 5: The Guardians. 

As an Amazon Associate I earn from qualifying purchases.